30.12.2015 - Puppies open theire eyes!
29.12.2015 - The preparations for next year show season are in progres. We work on our grooming room and if ready, i will post a photo from "behind the scenes". One photo is already on Facebook :) But more than on shows, we were waiting on the good days and mating Akia with Bref. But it seems so, that Akia is not in heat anymore and after 3,5 month of full heat, the estrus (good days) did not come at all. Im so depressed about this. So we pospote the litter on another heat, I hope a full one, but for now without a termine. Anyway, in this days, we need to find good homes for our "B" puppies, they are sooo huge!!! the weights are incredible :D they will be big males and I would be happy, if one male and one female stays in Slovakia. It seems, that both females are reserved.
How reserve a puppy from us?
Just write me a mail. Write something about yourself, your house, where would the dog live, what are your expectations from the dog, the breed, if you have any experience,... Pre-reservations are possible from 2 weeks. Normal reserviatons from 5 weeks with paying 1/3 from buying price - after cancel of reservation not return! Pick up from 56 days in Liptovská Anna, by males after both testicles are down, you can see both parents. We help with the choosing of the puppy, since we know theire nature, we know who is for a family, who a working dog, so there should be no problems in future. The manes are choosen, but at home you can call them as you wish. It seems, we will have bronw and silver pupps.
27.12.2015 - Puppies have theire individual photos now.
Males
Tobrok Baharak Bor, Tobrok Briseis Bor, Tobrok Biryuk Bor

Tobrok Bighan Bor a Tobrok Balerion Bor
Females
Tobrok Barakka Bor and Tobrok Betalgea Bor
25.12.2015 - And its official, our Amarok is the most succesful show hovawart in Slovakia in category Slovakian dogs and also in open category, so every hovawart showed in Slovakia also from foreign in 2015, in summary 111. He is also the 9th in FCI 2 group and is on top the 30th most succesful dog in Slovakia out of 10 054!!!!
24.12.2015 - Update in all parts will be done during the christmas time.

We wish to all our friends, owners of our puppies, friends of czechoslovakian wolfdog breed, our friends from hovawart world and visitors of our pages merry christmas.
23.12.2015 - I would like to present our litter "B", we have 2 females and 5 males.
Date of birth: 20.12.2015
male:
Tobrok Baharak Bor
females:
Tobrok Barakka Bor,
Tobrok Betalgea Bor
Date of birth: 21.12.2015
males:
Tobrok Briseis Bor,
Tobrok Bighan Bor,
Tobrok Balerion Bor,
Tobrok Biryuk Bor
22.12.2015 - Small update by the "B" pupps. Since we have finaly controled the pupps and weigh them, we can introduce our Bteam. There are 2 females and 5 males. We awayit also silver color, but it is still too soon to judge. I have now the names choose, but still there are few variations, so can change. The birth weights are incredible after two days - 510-630g. All pupps are active, eat well and Barbora is a great mom. Photos on our Facebook or in gallery at rajče.
21.12.2015 - The birth continued, as we assumed during night to morning next day. until now, we have 6 puppies. We have 2 males, 3 females and one puppy, just born, we dont know the gender. for datails is enough time. Barbora is a great mom!!!
Meanwhile we have two more. So it seems the end number is 8 (plus the one, that died). The birth weights are 460-500g, they are huge!!! All info, as the genders, names, weights and so at evening. Now is time to rest a bit. For owners and mainly for Barbora. Info about litter.
20.12.2015 - Its here! Barbora Tawy is now mom. The birth started at night, so we will post more info tomorrow after the last puppy is born.
19.12.2015 - Barbora few hours before the delivery. She is HUGE!!!! and I think, there will be more pupps as seen on sono, so about 8 or more...
18.12.2015 - Today we recieved offitialy the results, we knew for few days... Amarok has absolved the Xrays for hip dysplasy and it is A/A and elbow dysplasy 0/0! Our boy is healthy! So we have now another mandatory test for studs here done.
16.12.2015 - For sale. Stickers on car from inside and outside cost 2 € (all our puppies owners become both for free. T-shirts cost 15 € in two colors for now. On back the text "Tobrok kennel". All info per mail.
14.12.2015 - Even if it seems outside more as september, I started slowly cook cookies and they must be in wolfy look too :)
13.12.2015 - We expect now every day the delivery of our B puppies. Preparations are done and we cross fingers for Barborka and her first birth.
06.12.2015 - So its st.Nikolaus day here in Slvoakia and our animals did get something too. Right now we rest a bit and since january we begin with 150% on shows with Leon (Amarok). Akia is still not in her days, so we wait. Its now 3 months of full heat. barbora is getting in monstrous dimensions and I hope, the birth will be without problems and we wellcome the litter B before Christmas.
02.12.2015 - Finaly after two months of waiting we recieved today the certificate for Amarok, that he is a Hungarian Junior Champion!
30.11.2015 - We already know the results of the competition SlovakiaDog Cup 2015. Although not disclosed results for the last show in Nitra, we have calculated, and it seems to us perfectly :)))
Slovak Kennel Club announced in the 2015 show season year-round a scoring contest in which will be continuously evaluated dogs and bitches registered in stud books of SKJ that take part in international and national shows in Slovakia. Based on the marks awarded for points, rank, remainders, titles and locations of the final competition, the results will be evaluated on an ongoing basis and to publish on www.SlovakiaDogCup.sk
Before the exhibition in Nitra we had 113 points, ie most of the breed hovawart within SPKP (dogs registered in Slovakia). With two another victory (CAC, CACIB, BOB), we attributed 16 + 16 points, with which Leon earned first place in the Open category - ie all hovawarts, also foreign, who participated in the 2015 exhibition in Slovakia !!!
Amarok is TOP 1.show hovawart of Slovakia out of more than 100 dogs!!!
29.11.2015 - Second day of shows in Nitra Amarok Saint Barbarons zrepeated his triumf and got Excellent 1, CAC, CACIB, SLOVAKIA CUP WINNER, BOB!!! The today judge was strickt and we entered the ring with stress and hope, we get the CAC. In the end, we run for the CACIB with 4 beautiful males and in the end run for the BOB with champion female.
28.11.2015 - Today, our results in Nitra dogshow are over our expectations, but Amarok Saint Barbarons Excellent 1, CAC, CACIB, WINTER WINNER and BOB!!! The competition was high, in our class we were 3 males and as the judge told us, of very different type. But from the begining he loved him and talked only in suprelatives. We were there also for the finals, but only to get the pocal for BOB, since the judgei n finals did not know our breed at all :/
21.11.2015 - Our updated termines for 2016 we have now there all actions of czechoslovakian wolfdog actions and also hovawart club actions, also our shows and planes for next year.
20.11.2015 - Leon has finally over it. Yesterday we have done X-ray examination of hip dysplasia and elbow joints also. Everything went without complications, first hips, which looks good and then the elbows. Since it took a while Leon started slowly get up, therefore received one additional dose. Images came out super and I use this opportunity to thank our very veterinarian MVDr. Zubrický for professional, responsible approach. X-ray is already in electronic form and will be sent on CD to club's vet for examination.
Even with ellbows it looks good, so we'll see. Siblings, which have already passed X-ray have zero, so hopefully we do not make it bad :) Leon spent the evening with us, sleep deep about the third of night and then wanted go outside. After coming home he was a bit off, so we kept him under surveillance so that we can react if anything. Morning finally got breakfast and was very excited to finally eat chickens :) I found even that does not weigh as much as I expected, but as we have provisional results we can begin gaining weight and do more walk on the bike or scooter.
15.11.2015 - Gravidity of Barbora Tawy is confirmed!!!
03.11.2015 - After yesterday meet with Bref, our choosen stud for Akia I must say WOW! Luxury male!!! Perfect choice!!! Incredible beautiful head with long muzzle (!!!), excellent coat, furry also on tail, nice movement and character!!! The pupps will be magnificent!!! (well, if Akia will stop to make her heat longer and longer)
01.11.2015 - I do not know how to properly describe seminar in which I participated. As soon as I found out that my admired Eric Salas will be in Slovakia it was clear that I wanted to go there. Although the price for the seminar was terrible (!!!!!!) I decided to go for it. It all took place in Dunajska Streda, in the Hotel Thermal as a two day event. The first day handling and second grooming - which I did not attend for obvious reasons. Why also. Anyway, the seminar room was fine, a little more space could help, mainly due to the placing of cages. The first part, in the morning was devoted to theory and I think pretty good stuff was presented and interesting aspects that influence whether a dog wins or does not win at the show BIG and BIS. Presentation!!! The whole secret is presenting yourself and the dog... Anyway, I have many learned just from the theory. After micro lunch, which forced us hotel purchase for € 15 (!!!!!!!!!), and that I would be assigned to a hotel with 1*, even excluding drinks, oversalted soup, disgusting meat, rice burn, I went with not so good mood to the second part of the seminar. The practical part - we learned what and how has to be done. Yes, Leon does not respect me and so we have a problem in the ring. But we learned what and how to behave in ring and all those handlers tricks... I'm glad I was there. It was worth it. I was leaving after 6p.m., infinitely tired and Leon also, but full of new info that I will definitely use. Finally, we have a + - a month to trying out the preparation, for the last show this year and it's Nitra. We exercise, we will apply new knowledge. Whether we win, I'll leave it to the judge, but I know that we moved to another level.
26.10.2015 - Finaly I had bit time to update info about Amaroks show results summary and reports from the shows.
25.10.2015 - Second day on DuoDnaube CACIB Bratislava was for Amarok as the fist day and got Excellent 1, CAC. He did great in stack and movement and now, we are on halfway to the chapionate.
24.10.2015 - Today on DuoDnaube CACIB Bratislava our Junior Champion of Slovakia, HUngary and res.Junior World winner Amarok Saint Barbarons began with his first Excellent 1, CAC the adult Championate of Slovakia. We have now a new goal.
20.10.2015 - On 16.10.2015 was succesful mating between Aimu z Dubničanky and Barbora Tawy. After circa month, we will do the sono. This litter is interesting because of Barboras blood, but more important, we await a great character for training and active work.
18.10.2015 - Today was Fredy - Dan Tawy (Gunner x Ambra) made a new stud. Bonitation code - As M5 Oh P5/66. Congratulations to the owner.
11.10.2015 - Today our Amarok Saint Barbarons on CACIB Komárom got Excellent 1, HPJ (CAJC-HU) and also Derby winner! In this competition participate dogs younger than 2 years, separate males and females. We had in competition one, adult whole black male. And we won! From Derby winners male and females is the Best in breed Derby winner choosen. So we had there a female, also from juniores, who has beaten 3 other females. After a short run, we have won also this competition and the title Best in breed Derby winner. It the BOB competition we loose against a male from champions with words "not today, but im sure, this is the BOB of tomorrow". Well our Amarok must grow into a full male. But never the less we finished Junior champion of Hungary!!!
10.10.2015 - Today Amarok Saint Barbarons on CACIB Komárom got Excellent 1, HPJ (CAJC-HU) and also JBOB!!! The adult BOB missed realy close, the judge liked him very much, but we must grow.
08.10.2015 - Long time I did not add any new because it is not even much to report ... Although Kia seems to be in heat properly, stretching it and its been now really high date, it is still not for mating, so we're waiting and waiting and waiting. Thus, this weekend she can not appear on the show in Komárom, she stays at home and we go only with Leon. But we will be happy when they are babies, after all this time, it already was on time :) Leon has so far taken extra care of hair care and a pleasant lounging in bed, since he is guarding me at night. Or I him? :D On Friday we go to show, and I hope we reach 2x HPJ so we complete the Junior championate. I wish it. Weekend forecast is cloudy, rain and cold, so it will be hardcore... Current information of the status of the exhibition will be on our Facebook page.
26.09.2015 - DREAMS COME TRUE!!!! Event of the year, to which we invite you. This is the man, handler and groomer of global format. Eric Salas is the man who led it in handling to another level and thanks to him, we have with Leon basics that I believe will move now to the next level.
23.09.2015 - This will be probably the worst new since weeks. Yelka is NOT pregnant. the owners were on another sono, by another vet and she told them, that there are no puppies. She has bigger belly and so, but no puppies inside. We are very sorry to hear this and APOLOGISE to all, who were interested. With this litter we wanted to keep Gunner in our breeding, but now, he will not mate anymore.
22.09.2015 - Well, its clear now, Akia started her heat, better written, she started slow and only bit of blood is visible on the coat. It has its time, until the mating, but I hope, she will have her heat normaly and fully, so we will have puppies dirrectly by us, in Nitra.
18.09.2015 - Our next pair, I hope for this year is our Akia Tawy and beautiful Bref Karpatská svorka. We do not need to publish more about the litter, its only on plan. The litter will be born in Nitra, by us.
........::::::Tobrok "C" Aki::::::........
Akia Tawy x Bref Karpatská svorka
15.09.2015 - SO THE BIG DREAM COME TRUE!!! We will have our litter "B". Gunner is still fertile and on the sono were puppies!!! Now just cross fingers that everything will continue with succes! The assumed birth datum is 15.10.2015.
........::::::Tobrok "B" Yel::::::........
JCh SR Yelka z Litavské kotliny x Gunner Malý Bysterec

RESERVATIONS: 4 females and 2 males
One male and one female must stay in Slovakia!
07.09.2015 - Between 14.-15.09.2015 will Yelka go to sono. Cross fingers for puppies!
04.09.2015 - The best news for this week! Barbora Tawy got her DNA tests results and she is negative for both degenerative myelopathy and dwarfism. DM N//N a DW N/N.

........::::::Tobrok "C" Bor::::::........
Barbora Tawy x GCh Aimu z Dubničanky
With this great helth results, we can now make public, we plan a litter with her life partner GCh.Aimu z Dubničanky. The litter will be born in LIptov, Slovakia. About the mating will be informed.
02.09.2015 - So, Barbora has finished the run and can rest for now. The run will continue in Czech republic. Thanks to Robert, who did participate on this project even by so high temperatures.
31.08.2015 - So, we would like to thank to the owner of Barbora, who will support this great project. 1000miles on bicycle with CsW. From east Slovakia to Chech republic. Every 40km changes the team - human and dog. And on the part Liptovský hrádok to Ružomberok will run our Barbora Tawy with owner Róbert. Tomorrow at 09.00-10.00 is the start. We will post some photos of them and would like to thank for supporting. This run organise people to support children with cancer. More info on pages.
30.08.2015 - We probably plan our litter Tobrok "C" Bor earlier as we thought. Still we wait for the DM and DW results, but we take pro-forma reservations for our owners list. This litter will be VERY interesting! We bring old blood with Barbora - her father Cater Šedý samotář had only one litter and commes from very old line.
The litter and the future father (that will be named after the test results) will be great in character and blood.
On link the pedigree of Barbora. High possibility in silver colored puppies. High possibility for great character for sports and training. It seems, the mating could be in september 2015(?)
29.08.2015 - Amarok Saint Barbarons - Special hovawart show in Stará Myjava - Class winner of junior males!
26.08.2015 - I am adding photos, actually only a few of a two-day exhibition in Bratislava. Since we did not take so many pictures, only the junior class, we have only few photos and I was considering whether to establish album. But once we have the photos I publish them.
This Saturday, 29.08.2015 Special show for hovawarts takes place in Stará Myjava where we are going. With this show, we will have a small, monthly break. Next we expect to show in Komárom 10.10.2015, where I am very excited to go, because this show has a very positive response from exhibitors.
23.08.2015 - DUODANUBE Bratislava Amarok Saint Barbarons - Excellent 1, CAJC and JBOB!!! Well, after a successful yesterday, I admit, hopes rised and we gave it today :) The judge really liked Amarok and appreciated, although it still needs to "be done as a male", but it has to do the great victories.

22.08.2015 - DUODANUBE Bratislava Amarok Saint Barbarons - Excellent 1, CAJC and JBOB!!! I was pleasantly surprised and really, I did not expect it. We had competition of two other dogs. Very pleasant day spent with nice people. Moreover judge praised Amarok and wish him the sooner gained mass since it has a career in the show ring. I appreciate the positive reviews I was disillusioned :)
19.08.2015 - Dear english speaking friends. I realy do not have now the time to upgrade the pages in english :/// Every new information will be updated in news feed, but in the dogs profiles a bit later. We are now on shows, have many to do because of the breeders club and preparing for the upcomming actions. Hope you will keep with us and I hope, all the news will be in the rest of the pages soon too. And sure we will inform about the upcomming litters. Hope and cross fingers for the "B" litter. We will keep you updated. In mean time you can check our Facebook pages too :)
16.08.2015 - Not only us, but also Aston participated on the regional show in Vrbové. And also Leons sister Athéne, who did get an Excellent 1, Class winner. And us?
Regional show Vrbové.
Tobrok Aurrorox Aki - Excellent 1, Class winner! CONGRATS and thank you!
Amarok Saint Barbarons - Excellent 1, Class winner, Regional winner.

15.08.2015 - Regional show Malacky.
Tobrok Aurrorox Aki - Excellent 1, Class winner! CONGRATS!
14.08.2015 - Today was in Žiar bonitation and youth presentation, judge MVDr.Rosík. Barbora Tawy - bonitated and BROOD FEMALE!!!!! The final bonitation code is As E1 K1 Og P3/62 Xv53,23 Xf111,29 Xh0,677 - SK. now we wait for the DM and DW results and choose an suitable male for her.
13.08.2015 - WE HAVE IT!!! Gunner mated with Yelka and after a month we will know more. I hope for our long waited litter Tobrok "B" Yel. It will be a dream litter, since I wanted Gunner in my breeding so much!
12.08.2015 - Since yesterday we have here Yelka for "love holidays". Until now there was no mating, so we hope, it will be something or we must wait until next heat.
09.08.2015 - Today on Europenian dogshow for CsW did Barbora Tawy get a nice judgement and a Very good. With this she has completed the term for breeding - two dogshows. On friday the bonitation and she will be a brood female.
05.08.2015 - Another great news for today!
Barbora Tawy is ED 0/0 and HD A/A!!!
Now only one show (this sunday) and bonitation next friday and she will be our new brood female!!!
Barbora is an interesting blood for our and also Slovakian breeding. Commes from Welcoming Wolf Eden severu (CZ) x Cater Šedý samotář (CZ).
We plan after her bonitation (if pass) a mating. We still think about Gunner Malý Bysterec, but maybe we change it if it commes to the mating.
The bonitation is completed with DNA test and also DM and DW test. Since Gunner is carrier of dwarfism, its up on the results of this test. Maybe we change the father and it will be another slovakian male. We will see after the bonitation and results.
03.08.2015 - On Sunday we spent a lovely couple of hours visiting Saint Barbarons who have the right litter "B". This time, represented all three colors. Babies are charming! Album with photos - click the picture. Still looking for a new home two pupps in fawn color. It looks like they are super in nature, beautiful exterior and an interesting blood for Slovak breeding. We look forward to see them grow. Anyway, we would like to take one blond girl (as my boyfriend likes this color), but Leon is still a young one, so we must wait he gets older.
31.07.2015 - I think, our bad luck is over. Yelka started her heat! We plan the litter with Gunner. I hope, it will come to the mating and Gunner will show his qualities!
We accept tentative reservations.
Choice of first female reserved!

Dam: JCh SR Yelka z Litavské kotliny
Sire: Gunner Malý Bysterec
The litter should be interesting in exterior,
with great character, also for training.
Summer 2015
25.07.2015 - Regional dogshow Povoda - Amarok Saint Barbarons - juniores - Excellent 1, Winner of the juniores class. Judge Mr.Harsányi. From this class we can not have the Regional winner, so we have no pocal :/// Anyway, we were in Povoda for the first time and I´m sure, not the last time. I liked it there realy much. By the regional show was also the club show for Sarplaninac held on the same place. The photos from both shows in our gallery.
24.07.2015 - We go tomorrow to a regional dogshow in POvoda. It will be the first time for us there. Its a pitty, that Amarok miss the intermediate class in few days, now we can not participate on the regional winner competition.
17.07.2015 - We wait for the HD and ED results of our Barbora Tawy. I hope only for the best. This will be another brood term for her. In august the last show and than a week later the bonitation. After that we plan her first litter with our Gunner Malý Bysterec. We hope only for good results for all the terms, special the HD and ED, but also the bonitation. She is a great character female and with combination with Gunner, I hope for great puppies.
14.07.2015 - Finaly, there is the second version of the book about Czechoslovakian wolfdog. You can write a mail on this email and buy it only for 3 € plus post costs! wolfeather@seznam.cz
Mainly its the old book without the parts from Mr.Jedlička, some new photos, but to be honest, not so good ilustrations, but anyway a good book to have it.
We have our already booked and wait for it, after we recieve it, I will post some texts about it.
06.07.2015 - I have uploaded links to our photogaleries to 3 new actions. Also the dogshow for dogs with and without pappers. Mud dogshow. Our Aurrorox Aki was in category adult dog with papers and won 1st place :) Congrats and thank you for all!
01.07.2015 - In the evening, left this world a great man. František "Grandpa" Rosík, founder of the breed Czechoslovakian wolfdog. Rest in peace and honor his memory. On the picture with Soňa Bognárová that is judge for the breed.
25.06.2015 - From my position in committee of CSW Club I´m currently working on many things, time is short, but I would like to give some attention to:
In the first point the Clubshow and the European show in Žiar, registration is started!
In connection with the exhibition, there is also an important notice for exhibitors: The title Club Winner male and female, can get only dogs that are owned by club members. This is related to paid member fee for the year (possibly outstanding debts from previous years. Please review the payment of membership fee. Please note that the member fee must be paid no later than the second closing date of the exhibition or payment on place during registration. After the start of the judgeing can be not longer paid. Subscribe to the club on the day of the exhibition is not possible. Thank you for understanding!
1.ENTRY CLOSE 08.06.2015 – 2.ENTRY CLOSE 20.07.2015
Second, it's a summer training camp, which is already also ready to sign up - accommodation, food and training. Click on the picture to get more information. On the link is the program and the application with the proposition, held during the camp.
ENTRY CLOSE 20.07.2015
22.06.2015 - Today I celebrated my round 30th birthday, but also it's a year since we brought home our Leon, Amarok Saint Barbarons. And to top it, today were born Leon new brothers and sisters! Litter "B" Saint Barbarons - 10 puppies! The litter is composed of 4 males and 6 females (2 males black, 2 dogs blond, 3 females and 3 females black and tan). Parents: Arancio vom Rheinorange (D) x C.I.E. Chile Kráľovská stráž (SR). Who is interested, I highly recommend great partner for life, family, sports, exhibitions or only for loving home and pet. More info here www.barbarons.sk
12.06.2015 - World dogshow, Milano, Taliansko - Amarok Saint Barbarons - Excellent 2, Vice Junior World Winner!!!!
11.06.2015 - Clubshow, Milano, Taliansko - Amarok Saint Barbarons - Excellent 1, CAJC, BOJ!!!!
07.06.2015 - CACIB Nitra - Amarok Saint Barbarons - Excellent 1, CAJC. Crufts 2016 qualification.
06.06.2015 - CACIB Nitra - Amarok Saint Barbarons - Excellent 1, CAJC.
05.06.2015 - World dogshows of national breeds - Akia Tawy - not present.
Tobrok Aurrorox Aki - we dont know yet.
Bajkal od NAšej vlčice (Gunner x Agira) - Excellent 1.
CAC Nitra - Amarok Saint Barbarons - Excellent 1. Without title :D
Akia is the face of Nitra dogshow!!! She was on banners, result sheets, posters, catalogue. ♥
01.06.2015 - There are now the times for starting judgeing and rings on tree day show in Nitra.
CAC Nitra + Svetové výstavy nár.plemien - friday - 05.06.2015
Hall F - ČSV - whole hall - up from 12:30
Hall M4 - HW - ring 11 - up from 14:30
CACIB Nitra - saturday - 06.06.2015
Hall M5 - ČSV - ring 14 - up from 09:30
Hall M4 - HW - ring 6 - up from 11:30
CACIB Nitra - sunday - 07.06.2015
Hall M4 - ČSV - ring 8 up from 09:30
Hall M4 - HW - ring 9 - up from 09:30
The times are only for orientation!!! On friday it will be rodeo and I dont know if I can manage myself Akia and Leon and also stuff I need. Since I have my finger after operation I think I can not handle this alone. So it is more than clear, that Akia stays at home.
28.05.2015 - On Clubshow in Milano 4011 and on WDS in Milano 4111. Nice calague numbers, I hope thay bring us luck. So with this we have everything prepared! Trip to Milano can start.
So I did print my entry certificate for World dogshow of national breeds and in banner our Akia. Such a nice surprise! :)
27.05.2015 - Since few days are the statistics for breeds on Clubshows and Wordl dogshow in Milano, Italy online. Sadly, only per breed and gender.
HOVAWART
11.06.2015 - Club show IT - males: 17 females: 22 sum: 39 judge: Deutscher Erwin (A)
12.06.2015 - World dogshow - males: 37 females: 44 sum: 81 judge: De Giuliani Claudio (I)
ČESKOSLOVENSKÝ VLČIAK - Czechoslovakian wolfdog
13.06.2015 - Club show IT - males: 48 females: 50 sum: 98 judge: Kavcic Blaz (SLO)
14.06.2015 - World dogshow - males: 109 females: 117 sum: 226 Today was updated the second judge for females.
judge males: Kavcic Marija (SLO) judge females: Molinari Carla (P)
It will be a masaker. WE are sooo happy. Now we wait for the entry certificates and the whole administrative is completed. In few days we can go on our trip.
23.05.2015 - A few novelties, but not from us :) Kennel Saint Barbarons, from which comes our Amarok (Leon), published that Chile is expecting puppies. The expected date of birth is the end of June, father is fawn male Arancio. I highly recommend this kennel and breed to anyone looking for a dog in family, as a great partner, but also on dog for training and shows. After Chile, which is Multichampion, IHF champion and champion of the CMKU anything else we can not await. Puppies grow up in a family with children, in stunning surroundings. From Kennel you can expect superior access, service and after pick up :) With help anytime. I look forward, as we go have a look on the pupps :) More info on www.barbarons.sk
The second new, is not a new realy, this is statistics of classes at the World Club show of Slovak national breeds. The competition is extremely nice and promises true show. Click on image to enlarge. We would like to go with Akia in working class, where are two other bitches. Really I do not know, how to manage show two breeds, both in another hall, and probably at the same time. I do see that Akia stays at home. Although it's a beautiful show and nothing is lost, maybe someone will find one who will go with us, and give a helping hand.
20.05.2015 - Slowly we prepare us for exhibition marathon. From 05.06. to 07.06 we are at the exhibition in Nitra on a three-day CACIB and CAC show. It seems that we go with Amarok only, as I have noone to help me haldle Akia. Perhaps the situation will change but we'll see. Who wants to meet, talk, go ahead, we will be in the ring with hovawart and later in ring with a CsW. On 10.06. and 10.06. we are in Italy. After that end our juniores class at regional show in the Povoda 25.07. and in august we begin intermediate class in Bratislava. Since they are only about two weeks, we start with the adjustment of claws and fur between the toes. Leon despite the fact that he sheds, "pushes" new adult hair. Unfortunately, the head is still in puppy fur and here still hold it, probably do not want to grow up :D As he stays outside the house, the bathing receives daily when watered plant, he pushes under the hose and get wet. He prefers sleeping under trees, so shampooing does not make much sense.
11.05.2015 - In our gallery new photos from shows and actions from may 2015.
10.05.2015 - Havelka Tibor (SR) gived us a great judgement Excellent 1, CAJC and in the end, we beat the yesterday BOB and we got a BOS!!! BOB was a blond female. I did not expect it at all, I thought, that the blond male is the winner for sure. Great judge and great day, we missed the JBIG realy nearly, maybe next time.
09.05.2015 - Kuriata-Okarmus Monika (PL) gived today our Amarok nice judgement and Excellent 1, CAJC so we managet to get all terms to get Slovakian junior champion!!! Im sooo proud and thank to all, who where with us in mind!!!
I add also photos from both days, on the second day also with CsW, Doberman and others from ring 3.
05.05.2015 - Slowly we prepare for the show in Lučenec. Photos from us you can find on our facebook.
04.05.2015 - Recently, we heard on our address many bad words. In the field of exhibitions of hovawarts. I am very sorry that some hampers that we go to shows, like it and have fun in doing so. That we sometimes manage to win is for us incredible and pure dream. Who knows us knows, that we went to shows all times, even when we got poor or lower grades. Now we are going to Lučenec and honestly, I decided to cease all contacts with people who acted like friends, but talked bad about us behind our back. It is sad and primitive, that someone even this matters. We enjoy shows and we will go, whether someone likes it or not. After all, we do not judge our dog, but the referee. And when he thinks that our little man is the BOS or BOB, so we enjoy it (and even have tears of happiness). We applaud and congratulate to all always, without exception and I would be happy if the others also with us enjoyed, do not dissuade us of exhibitions, that they win everything without competition. All this avalanche was launched after the judgement Very good 3 on Club show in Slovakia. We had two very strict referees from Germany, Leon commented as excellent in the skeleton, but I did not find that there is undercoat hair that they do not like and even puppy aged in one year, it was gray, and ginger. They did not liked it at all. Leon has many advantages, but recognize and decided to have the shortcomings and judged him as VG 3. On that day they gived not only very good but also a good or diskv. and in dogs champions. In our class was the only Exc. at 8 dogs !!! We do not mind, because we have so much VG with Kia, I do not even have to write it down here. I did not like ridicule from outside the ring, when the results were announced by, or embarrassing gossip and degradation. Sadly, that one can laugh about "failure" of others. We do not consider it as failure. I have learned and even on the other day I brushed up Leon with a special brush for undercoat (one plastic bag it was), so that the next day received excellent for the fur by the judge by youth presentation. We will continue to work on ourselves and we will go to dog shows and do what we like and envious people "Thank you that you are interested about us, about what we do, we do probably well, because you suffer that we won, or lost." With Amarok for his short career we got beautiful judgements and titles and go further. The world gets not down because of one VG and ours certainly not, we will show with enthusiasm :) See you in Lučenec!
03.05.2015 - With Amarok we had passed youth presentation and the result is "fulfilled" our whole group "A" Barbarons, received notice that they performed beautifully :) Measured height was 63,5 cm, which can be probably more, but I'm very satisfied . With Athéne and Asmara, we made many pictures and will be added to our gallery soon.
01.05.2015 - Soooooooo, we are back from a realy hard day in Budapest, on the Hungarian club show. We showed not only Amarok, but also his mom Chile. And how are the results? We took everything we could :DDDDD
Int.Ch. Chile Kráľovská stráž - Excelent 1, CAC, Club winner female, Best black and tan and BOB!!!
Amarok Saint Barbarons - Excelent 1, HPJ, Class winner and BOS!!!!!!!!!!!
The whole story you can find in Amarok profile in the shows. Many stories about our shows are there, feel free to read how it was for us. The direct link here.
Many bad languages were about our win in Budapest, so that is why my statement above.
28.04.2015 - Today celebrate theire first birthday the siblings from "A" litter Saint Barbarons. We wish to all many nice years with owners.
26.04.2015 - In Šamorín, did Barbora Tawy pased the endurance run 40km with the result excelent, with time 2:55 and was the first of all in this day!!! Thanks Robo for such great presentation. Barbora must pass x-rays and bonitation as brood female term.
10.04.2015 - Info about the breed can be found up in the menu on right - Cz.wolfdog.
08.04.2015 - Up from today, we change the look of the pages.
05.04.2015 - We change the design. Please, be patient with us, we do our best to do it fast.
30.03.2015 - I wish all beautiful before - holidays period. We relax in this time, and when we have time, practice with Amarok - obedience. Boy starts to shed and hair is everywhere, even in the food in the fridge... -_- Currently working on Slovak sites only a bit, only minor editing and update, most in the calendar, as the SKJ published calendars already for 2016 -2017. English section, I neglected longer, try to update bit more. However, on our FB appear news and pictures almost daily.
26.03.2015 - For all, who are interested in puppy from us: When Akia does not start her heat until end of may-june, she will not be mated. We plan puppies so, that our new owners can socialize them and we do not want a litter in winter (we can not). The planned father stays the same for next heat. Yelka will be mated also on winter. Thank you for understanding.
13.03.2015 - HAPPY BIRTHDAY OUR "A" Aki puppies, today 1 year old!!!
12.03.2015 - I waited and waited and finally it came! Kia is in the February issue Kynologicka revue :) I am very happy, just adore this picture of Miki :)
The news, about wolves as usual, I'm still waiting when Akia will start heat, but she's not. Also Yelka still waits ...: /
Regarding our plans with Amarok, so he has more than enough.
Everything starts at the club show in Podskalie, Slovakia 02.05.2015, which shall be presented in the junior class.
The next day, 03.05.2015 awaits him youth presentation, to begin the fulfillment of requirements for breeding terms in Slovakia.
We will continue a week later in Lučenec, 09.05.-10.05.2015, where we fight in the junior class and maybe we complete Junior Champion. Who knows.
Continue our marathon in June. At the CAC Nitra 05.06.2015 and CACIB Nitra 06.06.2015 and 06.07.2015. After two days of pause we head for the biggest show of the year and also in my life so far in the show rings. We're going to Italy. Yes, Amarok is registered in the junior class as for the Italian club show and also for the World Dog Show in Milan. We have a lot of to do, anyway, our trip will be mainly holydays, associated with the exhibition adrenaline. As we end, time will tell.
07.03.2015 - Yesterday finally arrived long waited Leons first championship, although not so completely true championship, as in puppy class was not much going on, but even so, I consider it as totaly cute :) For puppies that achieved in puppy class min. 3x VP1 is prepared the newly formed Slovak puppy champion.
Leon collected 4x VP1 and even in competition, and I think that we must not be "ashamed" for that we request it. Many have approached this just as completely useless. I think it's very nice that the organizers thought the owners of the puppies who walk with dogs already at such a young age to shows and prepare for their next show career.
Leon took last weekend in the junior class 2xCAJC, another one that I hope we get to the show in May in Lučenec and we also have a Junior Champion of Slovakia. To obtain it we have enough time, in the middle, where are collected already "grown-up" CAC we enter in august. In the meantime, is in juniores logged on 9 shows (2 of which in Italy).
01.03.2015 - I do not know where to start first, I'm just full of enthusiasm and euphoria!!! For us it was a surreal weekend packed with adrenaline and pure and genuine enthusiasm!
On Saturday hovawarts judged Mr.Vondrouš, who granted our exactly the same day 10 months old Amarok with gorgeous Excellent 1, CAJC and finally gave us the BOS!!!
On Sunday judged Mr.Vreteničič and clearly from begining it was clear, that he find Amarok as "excellent one" and gave him Excellent 1, CAJC. In the end, when we ran the highest rank, dreams become reality and we got BOB!!! Even with the comment "Excellent type, excellent body, excellent character and excellent proportions!"
We are over the moon! Short story about the exhibition soon.
27.02.2015 - Tomorrow it will happen :) We're going to be show Leon in juniores. Hall M4 Saturday and Sunday hovawart, hall F wolfdogs. We will have a Gunners son there, Bak od Našej vlčice. Point out again at the Club World Exhibition of Slovak national breeds and that the first two entryclos are free of charge. It is worth attendance, expected a very nice number of dogs there.
24.02.2015 - Presidium SKJ approved at its meeting on 02.21.2015 in Banska Bystrica new championates - Slovak champion titles. The conditions for granting at this link.

Puppy champion
Slovak show champion
Super Grand Champion
Champion of SKJ
22.02.2015 - Today cloudy day was spent with cleaning pens and while I was working on it, both wolves, but later also Leon, feasted on a beautiful deer. Beautiful ribs and spine. We have a great supplier and we will have wild more often. If the source is verified, there is no infection and individuals are from their own holding under veterinary supervision, it is a complete win :) Therefore, roe deer, fallow deer, mouflon and wild boar become part of the diet more often than before by us.
Leon and I practice, but how we do on the show is questionable, I know the competition and it will be an interesting weekend. We fight for our first CAJC and I´m looking forward to it.
Leon enjoyed a day spent with us on the couch, but somehow can not sit still, so sit just an hour and looked at us with a piece of film :)
Kia yet does not get into heat but remained affectionate, may soon begin :)
18.02.2015 - Although this exhibition does not organize KCHČSV SR, I would like to invite you for a spectacular event and that is the World special exhibition of Slovak national breeds in Nitra, 06.05.2015. Logging for national breeds is up to 2nd entry close FREE !!!! Unfortunately, we are in ring with the Amarok and therefore doesn't manage to show Akia. We will consider all the pros and cons and maybe finally sign in, but do not know how I can make it, if we will have puppies. Anyway, it will be a great day, full of wolfdogs and who really wants to see a lot together, may not hesitate and come :)
10.02.2015 - It make it look so, that our wolves do not enjoy the snow, so I took camera and after work we have little fun in the snow. And I did the right thing, because the snow goes away, rumors say that winter with snow is leaving us. We'll see. Anyway, we enjoyed the drifts of snow, we were fooled and photos can be viewed in our gallery. Although the sun did not shine and it was dark, some photos came good out. Both are beautiful in coat and I considered that take Akia to the March dogshow in Nitra, but she terribly hates the exhibition, so I leave her at home.
09.02.2015 - I would like to wrote, that finally one of our girls started her heat, but we still wait :/ But since there are many people interested in our litters and waiting for pupps, here is a small update in planed litters with reservations.

We accept tentative reservations.
Choice of first three females and a male reserved!
Dam: Akia Tawy
Sire: Bref Karpatská svorka
The litter should be interesting in exterior.
Probably spring - summer 2015
We accept tentative reservations.
Choice of first female (co-owning) and two males reserved!

Dam: JCh SR Yelka z Litavské kotliny
Sire: Gunner Malý Bysterec
The litter should be interesting in exterior,
with great character, also for training.
Probably spring - summer 2015
08.02.2015 - Today we spent a few hours on a beautiful, sunny, but wind walk with Aurrorox, aka Aston. Our Leon is common with wolf games, so enjoy it properly both of them. From Aston becomes a realy nice male with amazing character. We managed a few beautiful images, but also a couple of those that I have called "outtakes" :) After all, just click on the gallery. Some of the facial expressions are worth it :)
And when recording photo, I realized, that in our gallery are missing photos from the end of last year, so I added links, here on the site. Although photos have long been the external server, I finally added the links. And since proved Nikon as a very good choice, will update photos often. Old camera does not manage to shoot moves, were all blurred and not publishable, so it seemed that I do not take shots at all :/ So our album for 2014 is quite empty. I hope 2015 will be not :)
05.02.2015 - Since I´m the organisator of these shows, I would like to invite you all, also by this way, on our pages to an unique two-days show in Žiar, Slovakia. In one weekend Club champion and Europenian winner!!! Entry forms and propositions in english language can be found on www.csv.sk by click on the picture below.
1.ENTRY CLOSE 08.06.2015 – 2.ENTRY CLOSE 20.07.2015
JUDGES of Club show:
Daiva Rimaityte (LT) – males, BOB + BOS, BISS
Ing. Leoš Jančík (ČR) – females + competitions
JUDGES of Europenian show:
Daiva Rimaityte (LT) – females + competitions
Ing. Leoš Jančík (ČR)– males, BOB + BOS, BISS
30.01.2015 - Yesterday a beautiful snowy day we spent with wolves in the fields of snow. Nero proved to me what a great talent he has. Even after months of doing nothing trains perfect, listens and acts as a master. Will be 9 years, but it can be seen on him, that is in the best years of life. Small changes I can see especially in mobility - rather is innear me than anywhere run with Akia. Is more measured, although still has its slightly wolf antics. Indeed, I look forward and I hope that we will be able to breed litter after him Tobrok "C" Yel. His talent and character are observed in the offspring as well as his "look". After all try to have a look on Facebook, where I published a photo of Bojar od Našej vlčice, his son.
25.01.2015 - Joined our Facebook? No? I add some new photos of Akia kids - Karis (Ankh Ror) and Vara (Aadvark). Link here. Have a look there, we update daily. I add many photos from past but also of our Leon.
20.01.2015 - Unfortunately, for larger update i do not have the time nor energy. In work we culminating projects and I dont have a moment for site. Plus, I'm sick, so last what I think about is PC and stare into the monitor.
We do not have not much news. With Amarok currently practicing (now through illness less) on performance in motion. I have to clear him the "mode steppe goats" out from the head, because his movement is great, must only cooperate right.
So what wolfies? Gunner in the pure love almost scrambled me my eye as we pet, but missed thannk god, I have only a small scar on the whole eyelid, eye fortunately remained throughout :)
But the biggest news today is that Akia Tawy celebrates her 3th birthday.
Over the three years we have enjoyed it more than enough and showed me that is a great friend and mother. Bred one litter yet. The second is on plan and still waiting until the heat. Somehow she does not want to. However, last autumn heat moved more than a month, so I expect that also the spring heat will be moved.
Our calendar is interesting to the end of February and beginning of March, when we take part in exhibition in Nitra. Begins with Amarok walk again to the training, hopefully soon get healthy so that we can focus all of our favorite activities.
As for the site, still a we work on taking it into CMS and I think we can do it in a month - two all. Well maybe I'm too much of an optimist :)
12.01.2015 - There is a change in dogshow calledar for Slovakia!!!! June CAC Senec is now in Nitra and probably in the same day the World clubshows of Slovakian national breeds, also in Nitra. We think about participation with Akia.
11.01.2015 - We got with Amarok SB - sin puppy class Very promising 1 and so we have finished our participation in puppy class - was always Very promising 1 also in competition. So we must train for the juniores class. We got a perfect judgement, that our boy has a perfect bones and coat structure.
Aurrorox Aki got Excelent! he is now bigger and nicer. I thank to the owners for great care. he is son of his mother - loves to talk, great character!
On sunday, Amarok´s mom Chile got in Nurimberg, Germany the title BOB.
10.01.2015 - We got with Amarok SB - sin puppy class Very promising 1, Aurrorox Aki in big cometition Very good.
In kennel Srdce draka (CZ) were born on 10.01.2015 after Diarra Love Tawy (Gunner x Ambra) puppies. Historical first grandchildren after our Nero, in perfect number 4 boys and 4 girls :) Congrats to happy mom and we wish a lucky hand by choosing owners.
09.01.2015 - Tomorrow we start this season of dogshows with Amarok. Im terrible ill so it will be a bit more hard day for me than Amarok.
07.01.2015 - I add new photos of our "A" babies, Ankh Ror is happy about the first snow and also Angstroom. Vmore photos on our Facebook.
06.01.2015 - Since the new year, I see a huge plus on daily visits! Its nearly 400!!! Its a huge succes for me and the pages and also thanks to all for nice words in emails. Soon, we will upade the pages to new system, I hope you will stay tuned :)
05.01.2015 - Yesterday I got a couple of new photos from the owners of Aurrorox (Aston) and also Aadvark (Vara). They grow in beautiful teenagers :) Aston spent New Year's Eve night in the company of family, but was retained as a pro and firecrackers he really did not make him anything :) Growing to balanced dog. I am very proud of his owners, superbly managed male. i got also from Aadvark photos, that we plan to visit.
02.01.2015 - Most of you are at these days at home in warm and enjoy last feast days. Im unfortunately still in work, but thankfully my job allows me to be on the internet, so at least I use these hours of time to update the site.
2015 should also be special for us, a small summary of our plans:
Gunner MB is waiting for two matings. One foreign and one directly by us!
Akia Tawy we would like to mate her to Gunners half brother, Bref Karpatská svorka and I would have fulfilled the dream of having puppies after Blek z Liehovarského dvora and home. The change of father proved to be correct and I am disappointed that intuition.
Amarok SB is waiting for his exhibition career in the junior class, especially in Slovakia, but also HW club show in Italy and World Dog Show in Italy. We also want to complete the youth presentation and do Xrays for HD and ED and if it worked out test the DM.
Barborku tawy we would like to show off to the other of the two exhibitions mandatory and should be able to make out RTG joints.
Angstrom Aki, I would like to showcase on two exhibitions needed for brood females.
In our kennel we plan for 2015 up to 3 litters, but if it works out, we'll see. Two litters should be on rent bitches. We have a lot of reservations, so we go into it :)
In private life is perhaps not a lot happening and not anything dramatic. Small improvements on pens for wolves waiting for a year, so go for it as soon as the weather allows. Pages I failed yet to throw in a higher version, maybe I succeed by the end of this year :D Also, after the failure of last year, this year we organize our meeting again in Svatoplukovo in collaboration with kennel Tawy. Many plans, what of it we succeed, we'll see.
01.01.2015 - New archive created for year 2014.
Pages www.tobrok.sk are privately owned by kennel Tobrok FCI! Have nothing to do with the club of breeders CsW SR.
Contents of this site and all its components (including images, text, page branching and design) is copyrighted.
Texts that appear on this page are written according to the literature in the "web, books, others' and by me. Are subject to copyright, the copy and the publication of the source is acknowledged!
On these pages are the photographs, which the author is not me. By any such photo is a link from which way it comes, if it is referred to as the source of the Internet, although the exact author is unknown.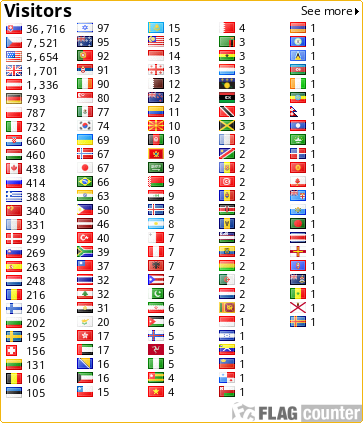 Design, texts, photos, programming of web site and owner Tobrok FCI © 2009-2020