31.12.2016 - The New year is by us in sad mood. We think about alternatives "what would be if...". The bad mood can be AKia realy seen on her face. She is not the happy puppy anymore :/
30.12.2016 - The happyness from the puppies did not lasted long. All died -_- We are sorry and apologise to our interested future owners. We think now only about Akia, she is taking it realy bad.
29.12.2016 - Yesterday our Kia got birth to 4 great puppies. But sadly, until next morning there were only 3 living. Im so sad.
28.12.2016 - In the morning was Akia alone, both with Gunner slept when I was there. Everything was OK. I think, today will be the birth for sure.
27.12.2016 - Akia is resting and stays in her pen. I think today or tomorrow will be the day D.
26.12.2016 - Today is the 60th day, we wait for the day D, it can be now anytime. The place for giving birth is ready, we are ready, so now its up on Akia.
25.12.2016 - The holidays by us are in the name of food, more food and more food :D And sure, preparations for delivery. She seems to have apetite like usualy.
24.12.2016 - Merry Christmas everyone! wish us, the kennel Tobrok Petra and Robert, Gunner, Akia, Amarok, also the owners of Barbora Tawy (Zamaratan kennel), mother of B litter, the owner of Yelka z Litavské kotliny, mother of our C litter and also the owners of Tara Kysucká hviezda, mother of our latest litter D.
22.12.2016 - We love our puppies and their owners!
Our kennel rewards the best of them in two categories.
Tobrok of the year - the most points for fullfiled breeding terms, health tests and work exams.
Show Tobrok of the year - the most points for representation on shows and most dogshows titles.
Results for 2016!
Tobrok of the year 2016 is Angstroom - the most points thanks to most fullfiled breeding terms. She is now the first Tobrok puppy, that is stud/brood. Congratulations!
Show Tobrok of the year 2016 is Baharak - thanks to great show results in show ring, mainly in the winter show, where he got his first BOB. Moreover, he is the first Tobrok puppy, that got a BOB - best of breed title.
Congratulations to both and hereby I open new year counting 2017 and we reward first 3 places!!! We like to motivate our owners of puppies and reward them for all the effort and work during the year.
Because we care more for our puppies and the owners!

21.12.2016 - Today puppies from our litter "B" are one year old!!! Barakka, Betalgea, Biryuk, Bighan, Balerion, Baharak and Briseis. I wish them many great time with owners!
20.12.2016 - From 22.12.2016 to 02.01.2017 is our vaccation and we will be offline! No mails, phonecalls, only realy few updates about puppies. We want to prepare for christmas, for puppies, relax and have peaceful end of the year.
19.12.2016 - Merry christmas!!!
18.12.2016 - We visited pregnant females in Miracle Mia kennel. They still accept reservations for great litters, bor around the same time as ours. Also, some males from Connie + Gunner litter in Malý Bysterec are free.
17.12.2016 - Connie Vlčí tlapka gived birth at 16.12.2016 to litter "O" Malý Bysterec, father is our Gunner Malý Bysterec. There are 8 puppies, 6 males and 2 females.
16.12.2016 - Today was a great sunny day and we spent it with a photoshoot of Akia and Gunner ♥ Potos can be found in the litter album here
.
15.12.2016 - The pedigrees for puppies "D" arrived, so now they are official Czechoslovakian wolfdogs of Slovakian breeding book.
14.12.2016 - We were on control sono with Akia. Everything is OK, the heart beat and the puppies grow. We saw now only about 3 :D because are too big, the first time there were about 5. Nevertheless, the most important is, they are healthy and the mom too. We slowly prepare for the delivery.
13.12.2016 - I bring a photo of Akia - she is a monster :D Anyway, not so different as her first time, so that is why i think, the number of puppies will be around 5. I think there will be more males, but lets see. We still take reservations, for males.
Export is possible, but we need a proof, that this breed is allowed in the country and city, where it should live and also the minimum age and vaccinations rules - clearly statement of the country. We do not cheat in age! We do not cheat in breed!!! We do not want to see, that one of our babies must be put down, because its not allowed in the city/contry. Still in USA are countries and districts, where the breed is illegal! Therefore we need a clear proof, that everything is allowed. We do not have problem to keep the puppy here until his 4 months of age. We better wait and fullfil all conditions for import in other countries.
12.12.2016 - Feeding of pregnant female. Not only Akia, but also the rest of our pack is feeded now high on vitamins and minerals. For Akia we have also Imunoglukan - a imunity sirup.
On left we have pork, tuna in oil, salat and buckwheat. On right the preparation of "green" part of food with grated cucumber, salat, walnuts, raw whole egg (one for each dog), bran (before serving I use hot wather). As meat part chicken parts and ground beef.
We care for the quality of food for our dogs, the more, Akia has puppies in her now, so she is sharing her food with them. Give them the basic to their lifes. But also later, in age about 3,5 weeks we feed the born puppies with raw meat and supplies. We use only realy high quality raw meat!!!
11.12.2016 - Our Akia is in 45th day of gravidity. Her belly is sooo nice ♥ I gived her already straw in her pen. She is enjoing her pregnancy like usual - crazy little goat, jumping and running with Gunner. We must be careful. We spent this beautiful sunny day on a walk with probably future owners of one of the "E" puppies. The status of reservations is 4 females and 2 males.
10.12.2016 - The day D commed too early. Todey left the home Daenerys and Drogo. The first left Drogo, who will be called Drago at home and will live in Bratislava. Will have a lot of dog-friends.
As second went Daenerys, nickname Rita. She will be already the third CsW in family. She is great character and will be mainly a pet at home.
Doreah, nickname Leo, will stay at home with mother Tara, he is great character. We will present him on our pages, like we do by his mom Tara.
On photo down from left Drogo, Doreah and Daenerys. We are happy about theire new families and hope, we meet all of the often and recieve photos. It was a hard day, but there will be not much time to rest, we prepare for another puppies litter - "E" litter.
09.12.2016 - The end of our show season was a success!!! We prepare plans for the next one. In 2017 we plan photos with Amarok and our new hope Caleb. We plan to show Caleb as many of our progeny on Slovakian national breeds show in Bratislava, which is counted as breeding term. We slowly prepare for many stud terms for our Caleb. Our termine callendar is getting full and its not even the end of 2016. Our plans changed more than 3 times. The training and many time spended by it is payed out, so we continue in champions class. I hope, we end the title Slovakian show champion and SuperGrand Champion. We love shows.
07.12.2016 - I have finished all administratives for our puppies "D", so they can go to new homes on saturday :) Drogo and Daenerys go to Bratislava (Slovakia) and Doreah stays at home.
06.12.2016 - Today is st.Nicolaus day here in Slovakia, we have got some yummies for us and also for the doggies - whole chicken :) Akia is in 40th day of pregnancy today, she is great health, full of energy and happy future mom :) Also the pedigrees for puppies "D" are now by the kynological union, since on saturday, the devils go to new homes.
05.12.2016 - Uploaded photos from show weekend - mainly our puppies :) Actualised termine calendar for 2017.
04.12.2016 - Winner show CACIB Nitra. Today was a surprise for me, since the judge mr.Václavík is known, he is not a specialist and his judging was strange (in some way not, we already know, who will be the winners). Excellent (!!!) and great looking dogs got Very good (i do not mean my puppies), and some poor ones won... Im not happy, but thankfull also for the representation.
Czechoslovakian wolfdog
Barakka Bor - juniores - Good
Baharak Bor - juniores - Very good
Caleb Yel - puppy class - Very promissing 1
Cloris Loris Yel - puppy class - Very promissing 1
Casshera Loris Yel - puppy class - Very promissing 2
Hovawart
Amarok Saint Barbarons - Champion - Excellent 1, CAC, CACIB, BOB!!!
Our Leon fullfiled the last condition for the title INTERCHAMPION C.I.E.!!!
03.12.2016 - Winner show CACIB Nitra. Tobrok kennel had a lot of puppies on this show and here are the results:
Czechoslovakian wolfdog
Barakka Bor - juniores - not judged (did not showed the teeth)
Baharak Bor - juniores - Excellent 1, CAJC, BOB!!! Shortlist BIG
Caleb Yel - puppy class - Very promissing 1
Convel Yel - puppy class - not judged (did not showed the teeth)
Casshern Yel - puppy class - Very promissing 2
Cloris Loris Yel - puppy class - Very promissing 3
Hovawart
Amarok Saint Barbarons - champion - Excellent 1, CAC, r.CACIB
We waited until the finals with Caleb, who participated in BIS puppy male, but not in shortlist. Anyway, Baharak started in BIG and was in shortlist of 6 best!!! He is only 11 months old and for me, was a huge surprise!!! He was in realy stron junior males class, won and the won of BOB was like a dream - for me and the owner!!!
Thanks to all my owners for representation!!!
02.12.2016 - Thank you for interest in our puppies. Right now are reservations possible for males only, for females are already too many pre-reservations.
01.12.2016 - The puppies are now chipped and vaccinated. Im sooo happy that the boys have testicles down and all 3 pupps have the bites correct. Now we sent the documents so we can have the pedigrees as soon as possible.
30.11.2016 - And here we are, today i prepared the sell contracts and text books for our puppies, this week chipping and next week up to new homes. Its soooo fast -_-
29.11.2016 - Akia is getting bigger and bigger. We are happy in forward, but still, want to stay realistic.
28.11.2016 - Today is my Nero (Gunner Malý Bysterec) 10 years old !!!
27.11.2016 - The litter control was done by the club, so now we go to chip the pupps, vaccinate and slowly, they can go to new homes :)
26.11.2016 - We visited Casshern today, he is one lovely and beautiful dog. The owners prepare him for his first show. On the way home, we visited the puppies "D", tomorrow is the big club control. On photos from left Daenerys, Doreah a Drogo.
23.11.2016 - Akia is pregnant with Baron. We saw about 5-6 puppies. Anyway, lets wait until the litter is born. We take pre-reservations. The first, second and third female choice is taken. Export is possible.
20.11.2016 - Our Leon - Amarok Saint Barbarons is now a stud male!!!
14.11.2016 - Akia loves food and well, I overdid it. She get on weight and now... she is huge... Besides this, I think, she might be pregnant too... I feel a small belly. We await the litter end of this year, while i take a female for myself - the first choice is sure mine. Since it should be a next breeding female, I take a bit longer to decide. But export is possible from this litter.
13.11.2016 - Finaly I have found time to repare the refresh time on pages, it was too fast and maked the reading of pages harder, now its set to 30minutes and I hope, it helps now a lot to enjoy the reading :)
12.11.2016 - Drogo and Daerenys have meet theire deffinitive new families. Im soooo happy!!! Doreah, the male with the most red colors in fur is still available - but only for Slovakia.
09.11.2016 - Puppies from litter "D". We await the owners on saturday and will choose if they are suitable owners for the babies.
Next week on friday we go to sonography with Akia to see, if she is pregnant or not.
07.11.2016 - Connie is pregnant!!! There are lot of puppies!!!
Gunner Malý Bysterec x Connie Vlčí tlapka

06.11.2016 - Amarok Saint Barbarons, IDS Bratislava, champion class - Excellent 2, res.CAC. Again great judgement ♥
05.11.2016 - Amarok Saint Barbarons, IDS Bratislava, champion class - Excellent 3 with beautiful judgement. The judge was breeding hovies too, so im happy!
04.11.2016 - PWe prepare for the weekend dogshow in Bratislava! Leon got his shampoo and conditioning and now peacefully sleeps with us.
03.11.2016 - Im speachless! Today are puppies "D" 2 weeks old, this means de-worming and first weighting. Drogo has 1860g!!! We NEVER had such HUGE puppies until now :D Weight from 1500g to 1860g!!!
02.11.2016 - The whole part about dogshows is revised, updated and online :)
31.10.2016 - Im not so huge fan of foreign holidays, but anyway, happy Halloween to all.
29.10.2016 - We visited puppies "D". Tara (on first photo) is in great condition and is in great mood. Today was a bit sunny, so we taken few new photos of puppies. On photo Doreah, Drogo and Daenerys. The boys have opened eyes, Daenerys not for now, but all are moving great, full of life.
28.10.2016 - Revised part about the CsW puppy.
Succesfull mating! Akia Tawy and Baron zo Suchovských hájov. Mated in 10minutes since our arrive, if there will be something, we will see in 30 days.
27.10.2016 - We have done progesteron by AKia, by progesteron it seems to be too late, by other males it seems to be rithg time,... Im speachless. We try mating, but I do not give it too much hope.
26.10.2016 - We went to have a look at our puppies "D" after Tara and Gunner. They got on weight, since we saw them the last time. Tara is doing well, she has a lot of milk and since they are only 3, everyone gets his food for sure. I took the photos late at evening, so are not so good quality, but we do more on weekend. From left Drogo, Doreah a Daenerys.
I have deleted some parts. There is no need to have them translated. Calm down, its only not so important parts like webpages links and the results of slovakian dogshows... I think its more important parts, that should be updated :) So prepare for a great update in parts like "Puppy", "Education" and "Breeding". Still need bit more time for that, but slowly, we will manage it all.
25.10.2016 - Akia is (again) in heat, but this time its the 11th day (cca). So we plan to go to the vet with her, do progesteron and IF there is anything, we will mate her to planned Baron zo Suchovských hájov (but I do not plan anything with her, so lets be realistic). As I know her, she will stop soon...
22.10.2016 - The big announcement :) Tobrok litter "D" 20.10.2016 Tara Kysucká hviezda x Gunner Malý Bysterec composed of:
Tobrok Drogo Tar - male
Tobrok Doreah Tar - male
Tobrok Daenerys Tar - female
(Game of Thrones rulez!)
21.10.2016 - Update in litters part. All litters have now actual informations.
20.10.2016 - Puppies are born! Im sooo happy that Tara has Gunners puppies, realy hoped for this litter sooo long. There are 3 puppies born, one is a male and the rest we still dont know.
Update in "About the pages" part. Update in all our dogs profiles.
19.10.2016 - Connie is on her way home and we hope, she took something from us. I believe, that after 2 months we welcome the great litter "O" Malý Bysterec.
18.10.2016 - Update in our callendar
17.10.2016 - Nero is still interested in Connie, so she will stay a while more.
16.10.2016 - Connie was again mated by Gunner. We wait what
14.10.2016 - My deepest apologise. Since weeks I realy have problem to find time for my pages in slovak, nor in english language. For start, i uploaded the translation of our news.
12.10.2016 - Gunner has since today his new mate Connie Vlčí tlapka ♥ She will stay with us until monday. Right by the first meet, they liked eachother and was succesfull mating. Will be one great litter in kennel Malý Bysterec, looking forward for perfect puppies "O".
11.10.2016 - Very quick was the need to take Caleb to Angstroom, to his new home. But with this issue, we must cancel the mating of Angstroom with Aimu. Due too many complications and items, we must clear first, we pospote the litter to next heat, but the male stays the same. The most important is, Caleb is now at his real home.
09.10.2016 - Today we try how will our Gunner react on Angstroom, so they will know, if its too soon or they can go to Aimu. The walk showed us, that Angstroom is realy not ready, so we wait 3 more days.
06.10.2016 - Due not so much time for pages I only update the most important news for now. And that is, that Caleb is searching for a new home :/ He is in Banská Štiavnica, by his mother for now, but it seems, he will stay under our kennel by the owner of Angstroom.
05.10.2016 - Tara has now a visible belly, i hope, we will welcome the little wolfs in about 2 weeks.
03.10.2016 - Bak od Našej vlčice (Agira x Gunner) has fullfiled naother term of stud - endurance run SVP 1 in Šamorín. COngratulations!!! Gunner son is another step closer to his stud male status. Now only bonitation.
27.09.2016 - Angstroom is in heat! Is first or second day! Im sooo happy, the dream come true and we can continue our breeding with second generation. He mate partner will be Aimu z Dubničanky, the father of our B litter. He has great long legs and body, everything Angstroom needs. The mating should be in about 2 weeks.
19.09.2016 - Tara get on volume, lets hope, that is because of puppies :)
04.09.2016 - Today we are members of cynological club - training place near our home ANubis Faarm. I hope we will manage to prepare Leon for his bonitation.
03.09.2016 - Slowly we continue ith our Grooming room - my private area for dog things, grooming of Leon and storrage of the food for dogs. The most important is the huuuuge freezer 350l!!! Is a monter, but it can take all the meat we need to storrage for our dogs and us.
02.09.2016 - Youth presnetation and bonitation 02.09.2016 Hrabušice. Our Tobrok Biryuk Bor absolved the presentation with very promissing note! Had one of the best characters, honestly Im happy for this and hope, the little boy will continue with other terms for stud. Congrats and thank you to the owners!
31.08.2016 - It seems, Akia stoped her heat. We will wait, but i thing, from the heat will be nothing.
30.08.2016 - Its after the two club shows of or CsW breeders club, finaly, im finisher with everything, so I can start to work on the pages bit more :)
29.08.2016 - Leon had a professional photoshooting today, so I hope for some great photos for his stud male presentation card. Well our new hope stud male.
28.08.2016 - Today was Europenian dogshow for CsW in Hrabušice, judge Monika Soukupová. Results soon.
Our Gunners son (Gunner x Agira) Bak od Našej vlčice was there and was perfect. Excellent 1, CAC!!! Thanks to Marek Medvecký (Malý Bysterec), who is helping to make Bak a new Slovakian stud male. With this he has another stud male term completed. This year run SVP and bonitation.
27.08.2016 - Today was club dogshow for CsW in Hrabušice, judge Tibor Havelka. Results soon.
26.08.2016 - Since Akia is in heat and we plan mating, we dewormed her and giving special minarals and vitamines in food.
25.08.2016 - Already yesterday we have posted the surprise news - Akia is in heat! Its sure due the visit of Tara, who was here for mating with our Gunner. Akia is in heat since monday and we do not know, if she will end with succes or just end after few days... Anyway, we plan for her a litter since a longer time, with great male Baron zo Suchovských hájov.
We plan puppies Tobrok "E" Aki

Dam: Akia Tawy
(Ambra Tajemný přelud x Bajkal Tajomný tulák)
Sire: Baron zo Suchovských hájov
(Jolka Radov dvor x Arimminum Prinz Drakon)

mating: september 2016
delivery: december 2016
pick up: february (in 8 weeks or more)
24.08.2016 - Since 03.09.2016 im ending my post as vice chairman of breeders club of CsW in Slovakia. Due to some private issues but mainly because of time. We have now so many great owners and pupps, that need our attention and we plan more. I plan more great things in future and the most the judge of exterior exams... So I will need more time for this. Anyway, we keep doing our pages, we will do more litters and help people with CsW :)
21.08.2016 - Duodanube Bratislava, Amarok Saint Barbarons - champion class - Excellent 1, CAC, res.CACIB
20.08.2016 - Duodanube Bratislava, Amarok Saint Barbarons - champion class - Excellent 1, CAC, CACIB, BOS!!!
18.08.2016 - Its done! On 14th day, Nero succesful mated Tara. It was bit dramatic in the first moments, but Tara calm down and everything is ok. We plat to mate them tomorrow once more and than its up on the nature.
17.08.2016 - Bak od Našej vlčice (Agira Vlčí démon x Gunner Malý Bysterec) has perfect xrays for dysplasy. HD A/A and ED 0/0! He will do the SVP run this year, also two shows and probably in winter the bonitation. SInce he is the only one prepared for stud male in SLovakia after our Gunner, we will deffinitive use him in our breeding! He is one beautiful male and he will sure have no problem to find females for mating :)
16.08.2016 - This can happen only to us. Its few days before the dogshow in Bratislava. We work on my grooming room and paint the walls. And since Leon loves to assist, he lie down in the frest white paint... Thank god its color, that can be washed out with water and shampoo...
15.08.2016 - Sadly, because some organisations issues our little Barakka will not participate on saturday show in Bratislava and the sunday is also questionable... So we will go there alone with Leon.
14.08.2016 - We repeat the walks with Tara and it seems, that the 04.08 or 03.08. was the correct day of heat start. So now we plan a mating more priciious and let it in Gunners paws :)
12.08.2016 - Tara is offering to Gunner realy nice, but ist too early, its only +-10th day, Gunner knows this, so he is calm and reacts only a bit, he knows when the time commes.
09.08.2016 - Our Gunner reacted great on Tara, but she was not ready for mating. We wait few days and try it.
04.08.2016 - Tara Kysucká hviezda is in heat. We plan a litter.
We plan puppies Tobrok "D" Tar


Dam: Tara Kysucká hviezda
(Jess spod Ďumbiera x Arimminum Prinz Drakon)
Sire: Gunner Malý Bysterec
(Askia Slnečný dvor x Blek z Liehovarského dvora)
mating: 18.08.2016
delivery: 19.10.2016-20.10.2016
pick up: 07.12.2016 - min. 7-8 weeks/4months
03.08.2016 - Club actions and theire propositions and registrations are online!
31.07.2016 - The best of the best news for a long time is, that Balerion did find a perfect home. The biggiest thank you goes to Zamaratan kennel, that he could stay there for so long and sure the new owners.
30.07.2016 - We are done... Loen was not able to pose for a nice summary photo, poor doggy. Regional dogshow Povoda 30.07.2016
Amarok Saint Barbarons - champion - excellent 1, class winner, regional winner
Handling - Czechoslovakian wolfdog - Arwen Miracle Mia - puppy - very promissing 1, BIS 3, BONB 5!!! (BIS puppy + Best of national breeds)
19.07.2016 - Today left to his new home Convel, alias Bary. After a long road and walk he fell asleep for many hours. I hope he will do his new masters happy. Photos on our FB.
16.07.2016 - On friday left Cor Fortis, to his new home to Poland. His callname is now Amon. The new owners are ower the moon and happy about him. On saturday left Casshern, called Bax, who will live nearly us. The owners are great and plan many shows. He is realy great male. Also the darkblue male and yellow male will know theire owners soon, so finaly, we have all puppies reserved.V
15.07.2016 - Photos of the pupps after the pick up can be found on our Facebook. All pupps from C litter have theire new owners, but sadly, we still search for owner for our Balerion.
14.07.2016 - The first of two females is on her way home. She will live near Nitra and get new name Mia.
13.07.2016 - This week left 3 more pupps. Cor Fortis to Poland, Cloris Loris Nitra and Casshern near Šurany. Casshera should go end of july.
09.07.2016 - Today we have so many news!.
Youth presentation and Bonitation in Cabaj-Čápor, judge RNDr. Soňa Bognárová:
youth presentation Baharak Bor - Very promissing! 6 months old male, full dentition, both testicles, typical head, light good placed eye, good angulations, bit longer hid legs (back up), typical movement, good character
banitation Angstroom Aki - As60 E1 Og P3 Xv54,17 Xf 106,67 Xh 0,667 SK - brood female!!! With excellent characer!!!
Today also visited us Conall, on his way home to Czech republic. Also today left to his new home near Praha, Czech another male Caritas. We had on bonitation with us also Leon, we measured him and also tested character and now, im sure, we will do the bonitation in winter this year!
06.07.2016 - I can not imagine - on saturday first two boys left us! Both to Czech republic.
05.07.2016 - Brožúrky a návod ako so šteniatkom pracovať už čakajú pripravené na nových majiteľov :)
04.07.2016 - The pedigrees were sent to kynology union, we wait for them :)
28.06.2016 - All pupps are chipped, now we can sent the litter registration formulares for the pedigrees!
25.06.2016 - Puppies "C" absolved the litter control by the club. Everything is OK, all males have testicles down. So the pupps can be chipped now.
22.06.2016 - To my birthday I got the best present ever, photos of Arika - Betalgea from USA. Im sooo happy she is doing well, has a lot of great time with kids.
18.06.2016 - We visited the puppies and they are just GREAT! New photos in our galleries.
15.06.2016 - Finaly Im back in Slovakia from our trips and I can do many updates. We prepare many great actions, but the most important is Bonitation and youth presentation in Nitra 09.07.2016 judged by RNDr Soňa Bpgnárová, specialist for the breed. Our team will be represented by Angstroom on bonitation and for youth presentation Baharak and Barakka.
14.06.2016 - Before the dogshow, went Janka and Robo, the owners of "B" puppies parents, to take back home our Balerion from Czech republic. He did not fit into the family and changed his acting. But since he is back, he is doing great and is a puppy, that only needs bit time. I deeply thank Jana and Robo for everything. Baro will stay by them, until he finds a great home, where he fits in.
13.06.2016 - All pupps from "C" litter are reserved. No other reservations from aboard. If you are interested in puppy from us, just write me a message, we plan litters for fall - winter.
12.06.2016 - The pupps did get the second deworming and vet - check. Everything is great and they do perfect :)
11.06.2016 - On the Grand prix Nitra got Amarok Saint Barbarons - Excellent 1, CAC, CACIB, BOB, and title Grand Prix Slovakia winner 2016. Leon got his 13th BOB and started to collect the CAC for the title Slovakian show champion.
10.06.2016 - A short summary from the friday dogshow for Slovakian national breeds.
Barakka - Very promissing 2, Baharak - Very promissing 4, Angstroom - Very good (another breeding term done!!!), Akia - Very good. I thank the owners for great presentation, you were all great and a big THANK YOU from deppest of my heart ♥♥♥
Amarok Saint Barbarons on the National dogshow in Nitra - Excellent 2, res.CAC (could get CAC, but was his fault)
08.06.2016 - Since tomorrow you can meet us on the showground Agrokomplex in Nitra. We will be in the stand of Slovakian hunting union. Our club, our dogs and some goods from the club :)
07.06.2016 - A great program for this week!
09.06.2016 (thursday) from 09:00 to 18:00 - exhibition Hunting and nature. We will have there a club stand and also all the national breeds. I would like to invite you all, we will be there, also with Akia and Barakka. From about 13:00 the dogs from Miracle Mia kennel. The show will be during the whole weekend.
10.06.2016 (friday) from 13:00 to cca 17:30 - The most important show in CsW world. World special show for national breeds, with more than 170 CsW registred. Our team will be Akia, from the progeny Angstrom, Aurorrox, Barakka, Baharak. In the same day will be national dogshow, where will be also Amarok.
11.06.2016 (saturday) from 09:30 - International dogshow, but we show only Amarok today.
12.06.2016 (sunday) from 09:30 - International dogshow, but sadly, I will be away.
05.06.2016 - We made a trip to have a look on the "C" puppies. I must say, they are superb and all have something, I would keep for myself :) All are great open character, dark colors, The best are for me green male, dark blue and yellow for now, but its soon to judge.
| | |
| --- | --- |
| Outside | In the car |
| 24°C | 48°C |
| 25°C | 50,5°C |
| 27°C | 59°C |
| 32°C | 61,5°C |
| 34°C | 63°C |
31.05.2016 - Originaly I wanted a long text about why its totaly unlogical to let a dog in a car, while its so hot outside... but... I think its enought like this. Again, thera was a tragedy and more dogs died.
PLEASE, its VERY hot, DO NOT LET your dogs in cars!!!! Not even for 5 minutes, not for a short shopping. An open window is not helping!!! I saw a dog die because of hot and I tell you, its nothing good. Its was terrible and I wish noone to see it...
30.05.2016 - During the weekend had the pupps a visit. Mainly one female. Tobrok Cloris Loris Yel, alias Mia, get known her new family :)
27.05.2016 - Today were the puppies from litter "C" first time dewormed. And surprise, females are the heaviest :D
26.05.2016 - Today it is 58 years... In year 1957 was in kennel "z Pohraniční stráže" unpossible to mate the wolf Brita - she hide in her cave and was unable to see if shes in heat. In year 1958 was again in heat. First was a calm male offered for mating, who was 4 weeks near her in another kennel. The wolf attacked him and badly bite. After this was let to her dirrectly a dominant male, agressive in nature Cézar z Brězového háje (shepperd). When she tryed to attack him, he took her by neck and shake. Her acting changed and allowed mating. After 63 days on 26.05.1958 in night gived birth to 5 puppies (1 male and 4 females) - Bren, Brita, Bona, Bety, Bessy. (on photo Brita, Betty and Bessy)
19.05.2016 - Our Gunner Malý Bysterec will have this year a chance to become again father. I deeply hope and pray for success. I realy wish it. Even if not from the youngest, i hope, he is still able to mate.
Gunner Malý Bysterec x Connie Vlčí tlapka - fall 2016, kennel Malý Bysterec, when this litter will be born and there is a female, we keep one for sure. this is also a reason, why i deeply wish we have success. If not, when the litters are not born, Nero will be not offered as stud anymore.
Two new links fou you guys:
Clubshow and europenian shows for CsW winners from very begining.
Results of clubshows and Europenian shows for CsW.
18.05.2016 - We have free males only for Slovakia or Czech. No other countries for export. Thanks for interest. All parts about kennel, dogs, litters and plans are updated!!!
17.05.2016 - The puppies gallery by clicking on photo left or via our Facebook. The mom and her kids are doing well!!! I love to see, that there are so many great colors!!! We have free males, but anyway, we have already 3 exports and that is why I do not allow any exports anymore. Only Slovakia or max. Czech republic. Its because we need males also here, to have a bigger gene pool. Thanks for understanding and interest. We plan another litter on fall 2016, so you can contact us about this litter already now. the litter will be born in Nitra in great colors and interesting pedigree too!
14.05.2016 - We have puppies! Together were 8 born. Yelka is in great health and also puppies. It seems to be a very nice litter. Lets see, what the next days bring.
Females:
Tobrok Casshera Yel
Tobrok Cloris Loris Yel
Males:
Tobrok Casshern Yel
Tobrok Convel Yel
Tobrok Cor Fortis Yel
Tobrok Caritas Yel
Tobrok Conal Yel
Tobrok Caleb Yel
13.05.2016 - So it is here! After a long night, started the birth by Yelka and at 09:15 was the first male born. After about 2 hours the first female. Finaly, we have 7 puppies, 2 females and 4 males. One still unknown. The birth ended at evening. We akcept reservations for males only.
11.05.2016 - Yelka started to search for peace and quiet places... Seems the birth will be very soon.
08.05.2016 - International dogshow in Lučenec - Amarok Saint Barbarons with nice judgement excellent 1, CAC, CACIB, BOS! but the main point - he finished GRAND CHAMPION OF SLOVAKIA in age of 2 years! Plans for future? First of all - bonitation!
07.05.2016 - National dogshow in Lučenec was huge succes for Leon. Excellent 1, CAC, Winner of Slovakia 2016, BOB! We have the second CAC for the grand champion!
06.05.2016 - We have packed and go to Lučenec, our main goal is to take 2xCAC for finishing grand champion.
05.05.2016 - Today left our last pupps from litter "B". Balerion, will be called Briann and will live in Czech republic by a great family.
04.05.2016 - Yelka is in great health and we await the pupps. Next week should be the termine and we are happy to wellcome the litter in our kenne. We have reserved 3 males and 2 females.
03.05.2016 - During weekend we are off, we are in Duo show in Lučenec, and we try to complete the Grandchampion of Slovakia.
02.05.2016 - Slowly we start to search for owners for our "C" puppies. Everything look good, Yelka has a healthy apetit and becommes bigger and bigger. We prefere owners from Slovakia and near countries.
01.05.2016 - We visited Leons sister Athéne and later also theire mom CHile, who got her next title Club champion. We took our pocal for the "Dog of the year SHK club - 1st place", which Danka and Michal (Leons breeders) brought us from the club show, since we were in Romania.
30.04.2016 - First news from new homes are high positive. Bighan helps a lot and fits into new home perfectly. Has a new friend a boxer. Betalgea is also happy in new fmaily and we recieve many photos. It was so much stress, but seems to be worthy.
29.04.2016 - The puppies landed safe! I have recieved a mail early in the morning with beautiful words from Bighans owner. Little boy run from the cage happy, welcomed everyone and helped his sister too. Even when traveled 9 hours, they had to travel bit more, to theire new homes, but were super cute and everything was fine in the end.
28.04.2016 - In the morning was the moment, when we recieved photos from airport. The pupps were walked the last time and theire started the jurney. After 4,5months was time to say goodbye. Its so sad, but we hope, they will have nice and long lives.
Also, today celebrates Amarok, our newies member his 2nd birthday!
27.04.2016 - Its time to say goodbey. The cargo company picked up Betalgea and Bighan. One more bath for them before it, since the pupps were alloved to play last time. Since it was a rainy day, they looked like pigs :D Its strange now here... Baro (Balerion) founded a new home in Czech and will leave on 05.05. to his new owners.
26.04.2016 - Balerion found his new home! Betalgea and Bighan will leave us tomorrow :/
25.04.2016 - Im sorry it took so long for update in english part of pages. we are now bit under stress, since the two USA pupps will live this week and also we probably finded a new owner for Balerion.
Online are now photos from Romania and Saturday run SVP in Šamorín
24.04.2016 - Yelka is getting bigger and her belly is soooo nice ♥ She is superb mom right now.
23.04.2016 - Our great girl with her great owner did pass the SVP 1 run! Tobrok Angsroom Aki run the 40km in 3:23 Very good. Congrats and Thank you!
22.04.2016 - I have prepared gifts for participants of tomorrows run. We have there nice nubmer of 29 dogs (max.30) and one will be for 100km!
21.04.2016 - I got a bad news in a very bad way. Our Balerion Bor will be not pick up by his new owner in foreign. So he is for sale. Has complete vaccinations, 4 months old and ready to pick up. he is suitable for a family as a companion or for training.
20.04.2016 - Today, we were on vaccinations with Leon. By this check, we wight him, and from 19mnths 35kg get to 39kg in nearly 24 months.
19.04.2016 - We are on saturday on SVP Šamorín, the endurance run exam, our Angstroom will take part. Will be there with Amarok to support her :)
17.04.2016 - Last day in Satu Mare with surprise championate. Amarok Saint Barbarons in champion class:
Championship show Satu Mare - Excellent 1, CAC, CACIB, BOB New Grandchampion of Romania!
16.04.2016 - First day of our stay in Romania. Amarok Saint Barbarons in champion class:
National show Satu Mare, Romania - Excellent 1, CAC, National winner, Best male, BOB
International show Satu Mare, Romania - Excellent 1, CAC, CACIB, BOB New champion of Romania!
14.04.2016 - Up on our way - Romania - Satu Mare. From today, you can follow our results only on Facebook until thuesday. Just click on the icon on left side menu
13.04.2016 - Since many of you ask for information about Yelka and the puppies "C", we can tell now, that Yelka is pregnant and awaits nice number of puppies. Anyway, we stay realistic, since until birth is enough time and we will see, what the nature thinks about it this time.
06.04.2016 - We are preparing now for another great adventure for us. And that is Romania! Next week we travel to Satu Mare and try to get a championate there, one CACIB from another country for our Interchampion C.I.E title. Its again a 3 shows in weekend, saturday CAC + CACIB and sunday CACIB.
04.04.2016 - Im so sorry to not uploading the pages in english so often. Im realy not able to do both slovak and english, because of so many events here. But I promisse, to be better :)
03.04.2016 - Last day of our show marathon Amarok Saint Barbarons in Champion class - Excellent 1, CAC, CACIB, BOB! and so we have started the Grand champion of Slovakia.
02.04.2016 - Today was for the stars the junior part of Saint Barbarons family on Nitra dogshow. Leon got in a competition of very beautiful males (4 years old adults) in champion class very nice judgement!
Amarok - Champion class - Excellent 3
Bajroko - Juniores - Excellent 1, CAJC!!! and Barb - Juniores - Excellent 1, CAJC!!! Congratulations!!!
The second news for today is, that we have met the new owners of Tara Kysucká hviezda (Jess spod Ďumbiera x Arimminum Prinz Drakon). They agreed to make a litter under our kennel. Tara is great exterior female and well balanced character. Its possible, that we do the litter already this year. Everything has its time, the most important is, that Tara gets the time to know her new family. Before this, she was under kennel Tasha and had two litters "E" and "F", nice and balanced litters. Its possible, we will have one more litter in our kennel this year. Tara lives near Nitra.

01.04.2016 - First day of the Nitra dogshow marathon. Amarok Saint Barbarons, junior champions class
Excellent 1, CAC, Junior Victory Winner and also aj TOP 9 from group FCI 2. Sadly, in the final ring was only 8 alowed.
29.03.2016 - The 3 overseas wolfies have 2 weeks left and than is time to say goodbye.
28.03.2016 - Nearly every day, I upload photos on our Rajce gallery and Facebook (both icons on left). By the pupps we see, that they grow every day and are getting so tall! Nice long legs and great character, we are happy!!!
27.03.2016 - We know the date for confirmations sono of Yelka. 11.04. we will know, if we await litter "C".
24.03.2016 - We wish everybody nice holidays! Finaly a pause for us too, but next week again a shows marathon - Champion of Champions in Nitra, on friday. On saturday and sunday 2xCACIB Nitra.
23.03.2016 - Barakka was searching for new home dirrectly in that time, we were out of home, so I must deeply thank to all, who shared her and helped to search for new home!
After terrible stress with searching for new home, we found a great place in Nitra, where we live, not by us dirrectly, but under our kennel. Gets maximum care and love and I must thank to the new owners for that, since it was hard core the first night.
She got a new name Tusa. Is very smart and nice girl, but has some issues, we must learn her not to do. Im happy, she will stay here, with us, we can meet every day, she has big potential and I hope will make such huge steps forward also in next days, weeks.
She will stay under our kennel to represent us on some actions, but still, we do not plat breeding.
20.03.2016 - Todays judgeing was mega quick, after short round got Amarok Saint Barbarons in champions class:
International dog show CACIB Zakarpatie: Excellent 1, CAC, CACIB, BOB! he is now Ukraine champion!
19.03.2016 - The roads terrible, but we are safe in Uzghorod. For today are results of Amarok Saint Barbarons in champions class:
National dog show CAC UA Zolotoj fazan: Excellent 1, CAC, BOB! And icyng on cake TOP 6 BIG!!!!
International dog show CACIB Zhemchuzhina Karpat: Excellent 1, CAC, CACIB, BOB!
In some breeds were no CAC or BOB! We are totaly tired, the dog is tired... But we hope, we get another good result tomorrow and finish the championate!
17.03.2016 - We leave tomorrow and the most time I will be not on internet. Our days on Uzghorod dogshow can be seen on Facebook. I add the most photos there and also all the fresh news. We have now bit stress at home with packing and preparing, but Leon is having a great massages and time spent with care for coat.
We registrated for the competition of Slovakian hovawart club "Dog of year 2015". Lets see, how we do.
15.03.2016 - Our next trip is comming realy fast. On friday morning we travel to Ukraine, to a dogshow in Uzghorod. On saturday CAC + CACIB show and on sunday CACIB. We slowly prepare everything a pack all the stuff. Nearly I mess it everything, I forgot, that not every country is EU and not every akcepts the ID as a passport. But we figured it out on time, i know our passports are OK and ready. We can go :)
14.03.2016 - Sadly a bad news, our Barakka must change owners. The reasons are diverse and for this moment not important. More important is, that on thursday, we go to new potential owner, who lives also in Nitra and we try it. they have already a dog and we must see, if they will be OK together, I hope and wish yes. Since than our little girl will be in heaven :) Great place, great owners. I keep fingers crossed.
13.03.2016 - To our kids from litter "A" happy second birthday!!! ♥
12.03.2016 - We have mated Yelka and Baxter! The progesteron tests were high, so the owners of Yelka went on friday to Czech and on saturday Baxter mated Yelka for the first time. The other day they mated again. Now we wait until the sono, that will proof, if the trip was successful.
08.03.2016 - We prepare everything for the mating of Yelka with Baxter, we will do the progesteron tests, since Baxter is living in Czech. All needed veterinary tests and checks are done before and after mating too.
07.03.2016 - We have choosen!!! Great parents of our "C" litter will be JCh Yelka z Litavské kotliny and beautiful czech male Baxter Vlčí tlapka! Both excellent character, ecellent exterior!
Yelka is high, nice long legged female, with kind, calm and open character.
Baxter is young, 70cm high male, great bright colors and perfect bones. Has perfect head and excellent set of tail. Is the winner of speciality show for CsW in Czech 2015.
We await nice bright colors, excellent exterior and perfect character! the litter will be born in Banská Štiavnica in a family with children. Is under our name and all pupps will sure have our breeders service 24hours a day.
The mating should be this month, but everything is up on Yelka. We cross fingers!
03.03.2016 - We have now finaly the export pedigrees for our puppies. Now they are offitially foreign dogs :)
02.03.2016 - Rita Escarabajo Sabio Atropa Bella Donna, aka Gray, son of our Gunnera and K-Lee got Junior championate of Belarus and also Junior Champion of Russia. And more over he is HD A/A and ED 0/0! Congrats!
01.03.2016 - we know now the termine for the club and europenian dogshow for CsW. It will be 27.08.-28.08.2016. We still thinking about participation. But we will be there min. as ring personal.
28.02.2016 - Today we visited Odin, our Baharak Bor. He is realy top character puppy, will be great working dog and his exterior... Well, I´m in love!
27.02.2016 - We visited Aima z Vlčích makov and her great family. On the same street is living our Briseis, callname Wolf :) he is a superb puppy with great open character and loves his new family!
Last Slovakian puppy left, Barakka will live in Nitra and her new callname is Qizil.
25.02.2016 - For this year we plan two more litters after our Akia and a female of our friends Yelka. Last year, we had no luck with both of them, so I hope this year, we manage it. Termines are still not given, we will see, what nature thinks about it and when the heat will come. Besides those two, we have two more, who shlould absolve bonitation and so become brood females. After this, we plan litters also after them.
24.02.2016 - The absolute best news for today - Amarok Saint Barbarons is DM N/N!!! DM is illnes, that is not so often checked by hovawarts, so the more there are ill dogs or carriers. Leon is clear, so he can in future mate also females, that are carriers. We plan for winter the bonitation. The last stud term.
23.02.2016 - Pedigrees are at home! The puppies recieve a gift card for one show in baby and puppy class (up to 9 months) for free - for Slovakian shows.
20.02.2016 - Today left also Tobrok Briseis Bor, he will live in Malinovo, Slovakia. So we have now only BArakka, she will go to new home in a week and the rest will stay until 120 days of age. All go aboard. Two in the USA and on in Russia.
19.02.2016 - Bighan is reservated and pre-reservated is also Briseis. In this time are all puppies are reservated.
10.06.2016 are in Nitra World special shows for Slovakian national breeds and the start fee is FREE (!!!) and in the juniores class and up is as the term for breeding accepted. I hope we will see there "A" puppies and hope also some "B" puppies.
Judges: males + BOB Mrs.G.Ridarčíková and females Mr.J.Matyáš.
18.02.2016 - Its seems, that also Briseis and probably also Bighan have new homes. They are pre-reservated. It can happen, that the reservation will be canceled, so if you interested, contact me. I could take them for myself too :D Both great exterior and character.
16.02.2016 - I recieve nearly every day photos of our boys from new homes. They are doing great and "adopt" theire family :) Soon also Barakka will left. Balerion and Betalgea will go far away, so they will stay a bit longer. Left are two perspective males, great for shows or breeding. Both excellent character!
13.02.2016 - Second boy went home, Tobrok Biryuk Bor, will live near Kežmarok, Slovakia. I wish many great days together ♥
12.02.2016 - Today left to his new home first boy Tobrok Baharak Bor, who will live near us, in Zlaté Moravce. We will stay in contact and meet him more often, hope also on different actions :) We wish all the best!
11.02.2016 - Another nice visit behind us, this time in kennel Miracle Mia. Many photos in our gallery. Puppies are great, but all reserved.
08.02.2016 - Finaly i have sent the sample for degenerative myelopathy tests for Amarok.
01.02.2016 - Dear english speaking friends. The pages need a lot of update and translation. I will try to do this in shortedst time. Begining from the part about the kennel and our dogs, than part about a puppy, breed and than the rest.
Anyway, we still have some males free for reservation. Silver and brown. We akcept also families with children a beginers, since the character of puppies is great, open, friendly, not shy or aggresive!!! Both parents are stabile in character.
30.01.2016 - Today a great spent day with Tobrok Aadvark Aki and her great family. So many kisses from her... i think, she probably still knows me :)
27.01.2016 - Finaly, i have figured out, how to "repair" the biggiest "bug" of pages - the automatical refresh! Now everything is working and you will see all the new stuff without needing a refresh in explorer. And now, all the english parts need to be udpated! A lot of work, but let´s do it! :)
27.01.2016 - We have recieved the results of dysplasy of our Tobrok Angstroom Aki. Are excellent!!! HD A/A a ED 0/0!!! We are so happy, now we can train for the endurance run SVP 1!
24.01.2016 - On 27.01.2016 should the puppies get the chip, that means, we cann afford the pedigrees from the cynology union :)
I have add some new photos to the summary gallery of pupps and also into the individual ones.
23.01.2016 - We visited the puppies from litter "B", who are now 5 weeks old and I must say, they are sooo perfect. Absolutely great open characters. We can see now the more active ones and the more calm ones, so its clear, we can akcept now also families with children and beginers as new owners. We managed to take some shoots of the pupps. SInce last week a lot of changed and the colors are now more visible. Here are the free males, two in brown color and two in silver. ONe will be probably dark silver, with more black and one light silver colored:
Here are the reservated ones. Two females and the biggiest male:
20.01.2016 - Today celebrates my beloved Kia (Akia Tawy) her 4th birthday. Time flies so fast!
More over, we recieved beautiful photos of "B" puppies. Every single one has now his own gallery. Just click on photo bellow.
Biryuk, Betalgea, Barakka
Briseis, Balerion, Baharak, Bighan
19.01.2016 - Today absolved our Tobrok Angstroom Aki xrays for dysplasy tests. Everything looks good. So now we wait for the official results and "Lara" can train for spring endurance run SVP 1 in Šamorín.
17.01.2016 - As I wrote yesterday, that not every day is sunday, today it was not only in callendar but also in succes. After ultra fast judgeing in class intermediate, took Amarok Saint Barbarons his last title Excellent 1, CAC and on top res.CACIB and is now Slovakian champion!
16.01.2016 - The first day of our shows weekend was as I thought. As some people say - not every day is sunday and so we did not manage it to gain our last CAC. Amarok Saint Barbarons under the strickt eye of judge Gargušová got Excellent 2, res.CAC and that because of high set tail by movement. OK than, we give it maximum, Leon was perfect, so we try tomorrow.
But still, geat results by the CsW ring. There was our Gunners son (with Agira Vlčí démon).
Bajkal od Našej Vlčice - working class - Excellent 1, CAC, CACIB and BOB!!! Huge congrats to Balto and his owner, with this, they finished the Slovakian champion!
Bak od Našej vlčice - did not participate :/
Huge congrats again and thanks for representation of Gunneres genes in show rings. I have few photos of Bajkal in gallery, he is a stud male in Italy and has there few puppies.
15.01.2016 - The last preparation for the show weekend are finishing today. Althought I think, we will not do so good, since there are planty of realy nice and huge males - in our class and in championes too. But anyway, we must try it, since we need last CAC for the Champion of Slovakia.
14.01.2016 - Our Angstroom has a termine by the vet - xrays for dysplasy. The result will tell us if we should participate or not on the endurance run exam (SVP) at end of april. And not the less also if she can be brood female. I hope, everything will be good, since I would realy like to use this special girl in our breeding.
13.01.2016 - Since degenerative myelopathy (DM) is a theme not only by wolfdogs, but also by hovawarts, we order a set for sample for our Amarok and let him test.
12.01.2016 - First group photo of "B" puppies ♥ From left Biryuk (without collar), Betalgea (yellow), Balerion (lila), Baharak (green), Briseis (blue), Barakka (red), Bighan (black)
09.01.2016 - Champion of champions of Hungary. Amarok Saint Barbarons was the star not only for us, but also for the judges!
In competition of other 3 champions won the class and beat also blond female, so we took Excellent 1 and also BOB!!! And not only this, he was choosen also as the 5th Best in Group FCI 2!!! out of 19 champions of other breeds in this goup. With the BOB title, we took also the Champion of Hungary!!!
In gallery are many photos from the whole action.
08.01.2016 - The stress is higher now. Tomorrow we participate on the Champion of Champions in Hungary, Budapest. But more - and that is sad for me - is also this week the breeders advisor control by our "B" puppies and I can not be there. The results will be given to every new owner. On 23.01. we will deffinitive visit the pupps and do some new portraits of them. 07.01.2016 - I kindly ask all interested in puppy from us and a puppy from litter B to contact me about reservation. Free are only males.
06.01.2016 - Since Akia stopped her heat at all, we pospote the mating to her next heat.
05.01.2016 - I totaly forgot to congratulate Amaroks mom, to her finished last year titles and the most to the title Champion IHF (3xBOB on club shows). Beside this, is Chile Kráľovská stráž also International champion C.I.E, Slovakian junior champion, Champion of Slovakia, Grand champion of Slovakia, Champion ČMKÚ (Czech), Champion of Bulgary, Ukraine, Moldavia. We can just dream about such titles, since eg. beside Chile has only one hovawart in Slovakia the title Ch IHF. She is the only one hovawart in Slovakia with title Champion of Germany VDH - the country of origin and that is awesome!
We only begin in the show rings, step by step and envy her for her results (in the good meaning). This year, we open on saturday 09.01.2015 at Champion of Champions Hungary in Budapest. As usual, in champion class is huge competition and beside us, there are 3 more beautiful dogs and I have a feeling, to know, who is it. Never the less, we go there with head up! We try, we see.
04.01.2016 - Puppies are now dewormed and have beautiful weights. From today, we akcept pre-reservations. Both females are reservated. Only males are free. The first choice male is reservated. We have silver and darker colors (can change with time).
03.01.2016 - We recieved beautiful photos of our Lara, so Tobrok Angstroom Aki, who enjoy the snow as we do. Her photos are now in our gallery in rajče servers. Just click on the photo to get there. Its her personal gallery. Lara has a great character. We plan her bonitation for this year, iI realy hope, we can manage it.
The puppies from litter "B" play happy in the birth carate, but I think, they will be not long there. They are full of energy and with open eyes, will start soon discover the world. Here is a short video from this age on our YouTube. On our YouTube chanel are many videos also from first litter, from walks, our free time,...
02.01.2016 - All puppies have opened eyes and weigh about 1100g to 1400g.
Majiteľ Dášenky Tawy (Gunner Malý Bysterec a Ambra Tajemný přelud) a ďalších dvoch ČsV, svojich vlkov predstavuje verejnosti a ak máte záujem o natočenie videa alebo profesionálne fotenie, aj dobové s "vlkmi" určite ho kontaktujte. Prekrásne foto nájdete na jeho Facebookovej stránke cez tento odkaz.
01.01.2016 - New archive created for year 2015. I have also tranlated the archive from the very begining, so year 2008, 2009 are together and 2010 separate.
Update in photos of puppies after Gunner and K-Lee Vornja z Perónowki - "R" Atropa Bella Donna
Rita Mosquito Rojo Atropa Bella Donna
Rita Escarabajo Sabio Atropa Bella Donna
Rita Saltamontes Verde Atropa Bella Donna
************************
Pages www.tobrok.sk are privately owned by kennel Tobrok FCI! Have nothing to do with the club of breeders CsW SR.
Contents of this site and all its components (including images, text, page branching and design) is copyrighted.
Texts that appear on this page are written according to the literature in the "web, books, others" and by me. Are subject to copyright, the copy and the publication of the source is acknowledged!
On these pages are photographs, which the author is not me. By any such photo is a link from which way it comes, if it is referred to as the source of the Internet, although the exact author is unknown.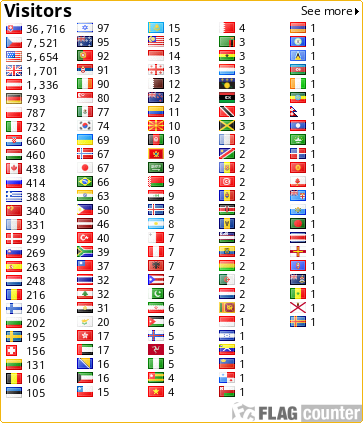 Design, texts, photos, programming of web site and owner Tobrok FCI © 2009-2020