29.12.2014 - Due to over use and many other planned litters in Slovakia after our scheduled father of "B" litter, Artex, I decided to choose another dog. Really does not make sense to cover with a dog that will be used for one year, about 5 times. The decision to use him in my breeding I take for future, later on, when the progeny is older and I'll see what he gives and does not cover so intense. With the number of coverage increases the risk not only of disease transmission, but also reduce genetic variability.
So I chose a dog that was before Artex my number one choice and is closest to my Gunner, which can not be used to Akia. Dog, which has a great character, is working, has excellent size and exterior. On this link is a list of videos where you can see him in action. It is proven fruitful, but does not bred yet no litter. Scheduled currently one.
Tobrok "B" Aki
Akia Tawy & Bref Karpatská svorka

21.12.2014 - Merry Christmas to all of you!
13.12.2014 - We plan on year 2015 litter "B" after Akia Tawy and Artex Saris Wolfs. But its possible, I will change Artex for another male, he has on plan 5 litters in one year and I do not like something like this. We plan also litter "C". After female Yelka in combination with our Gunner. For more info click on the litter name.
04.-05.12.2014 - In addition to the excellent results we have from the show also brought stomach problems, so we have spent two days with Amarok on vet for infusions, because did not drunk, did not eat, vomited and was lethargic.
First received only one with drugs against diarrhea, vomiting, blood ... was fine and my first concern - poisoning have fortunately excluded. By morning even vomited several times and has been properly drained. He enjoyed the opportunity to sleep inside at the TV, which watched with me, but could not sleep well, badly hurt his tummy. Morning with me went to work to be supervised, but vomited again, even only once. It looked like digestion roundworms, but ultimately it was just the stomach. In the afternoon he was giving the next infusion, biochemistry and X-ray inspection, in order to exclude a foreign object in the stomach. We did not just X-ray only abdomen but chest too, fortunately everything was clean. After the second infusion, Leon took over and even by the vet drank himself a bit of water, which was a huge success. Home also drunk a bit and the next day, again with me at work has already been more cheerful and welcomed the colleague, my boss, cleaner and others, which he really likes. Although slept all day, but apparently he was better. Slept in his favorite place under the table, of course. In the afternoon we went to the Christmas town where he had many pet time with strangers. We went to control him once again by the vet, to be sure he got another injection for stomach and we happily went home.
Later we found out that we were not the only ones with the same symptoms, who was at the show :/
04.12.2014 - Puppies are going to new homes. Sadly, the female died, there are only males. The female was DW/DW. Currently Im writing with the Laboklin laboratory about the wrong tests results of Gunner.
The boys are doing well and got perfect names :)
Rita Saltamontes Verde Atropa Bella Donna
Rita Escarabajo Sabio Atropa Bella Donna
Rita Mosquito Rojo Atropa Bella Donna
Rita Gusano Atropa Bella Donna
01.12.2014 - Show season 2014 is over.
This year was a turning point for our Akia Tawy that had a lot of success at regional show in Krajné and brought home our first cup for Most beautiful female of the show! Also took two Regional winners. I'm proud of her because she was great. But she does not like shows, so I let her home next time.
On the contrary, our Amarok has a great time in ring and enjoys it, pleasure to work with him and enjoying the exhibition.
Amarok joined to his seven months to 7 shows. He was always Very promising and always comes first, even if it was in competition and by strict judges.
Did got as minor puppy twice Best Minor Puppy in Show 1st place and once, at the European show in Brno got European promise 2014 and BOD Minor Puppy 3rd place !!!
Leon with each exhibition improves, never showed by professional handler, the results are our work and I think we shuffle cards in the show ring next year, in March already starts in juniores and can fight for BOB. We both look forward :)
30.11.2014 - DuoNitradog CACIB, Nitra, Amarok Saint Barbarons - Very promissing 1 a Tobrok Aurrorox Aki - Promissing 2. On our mini meeting were Angstroom, Ankh Ror and Aurrorox.

29.11.2014 - DuoNitradog CACIB, Nitra, Amarok Saint Barbarons - Very promissing 1 a Tobrok Aurrorox Aki - Very promissing 3.
Thanks to the owners of Aston, that they played nanny for my Amarok, when I must went away boys had a great time together. And also I congrat to the result.
28.11.2014 - Today celebrates our Gunner Malý Bysterec his 8th birthday. It fly away so fast, we have many good and bad days. He is still a male with character and strenght, with great health. Will celebrate with pig head as tart :).
Tomorrow will take place our small meeding with "A" puppies on dogshow. Akia will stay at home, but our pupps Angstroom, Ankh Ror and Aurrorox will be there.
26.11.2014 - You've probably noticed that we plan not only litter "B" but as well "C". We have enough interested people in puppies, so our litter "C" fits quite handy to have made people happy and give them theire wolf baby.
We plan litter "B". We accept provisional reservations. Dam: Akia tawy Sire: Artex Saris wolfs (I would not want to have to change the father, but you never know what happens to the time of mating). Date of mating is January / February 2015.
We plan litter "C". We accept provisional reservations. Dam: Mother will be published soon. Will be loaned for breeding. Sire: Gunner Malý Bysterec. (need results of tests for DM and DW). Litter will be very interesting in exterior and assuming excellent character, suitable for training. Date of mating is spring 2015. The mother of our "C" litter I introduce a little later, especially after tightening a few things about hiring for breeding. Father should be Gunner, when everything works out as it should. If not, the father will be another Slovak dog, which is already in my head :)
But everything has its time, we going to enjoy the adrenaline on dogshow in Nitra. We take only Amarok, who enters the puppy class and will compete in one dog. I plan a meeting with kids "A" and a bunch of friends, or candidates for pupps. Weekend will be challenging, so now we save power.
24.11.2014 - Bajkal od Našej vlčice was presented on dogshow in puppy class, International dogshow in Latina, Italy. Baki was in competition of two other males and won the first palce. He is sure a realy nice boy, his head totaly Gunners and Agiras colors. Thank you for representation.
23.11.2014 - A next shorting of the news fleed. Because there are so many Gunners pupps and they have so many news, I have decidet, to public them in theire menu in theire part (yes, theire are still "ours too"). In litters you can click on the litter and there will be more info about theire life. So from now on, no spam in news. The old news about them will be moved and here deleted.
• R • Atropa Bella Donna (PL)
• B • od Našej Vlčice (SVK)
• D • Tawy (CZ)
• B • Leśny kamrat (PL)
19.11.2014 - Update and new informations about us and our dogs in part about our kennel. Update in litters after our Gunner Malý Bysterec and some actualisations about litter "A".
Please use refresh in your explorer, not F5 (F5 does not work by us - its because the copy/paste prohibition).
17.11.2014 - Back od Našej Vlčice (Gunner x Agira Vlčí démon) absolved on 15.11.2014 in Horný Hričov youth presentation. And thank to Miki, we have this beautiful photos of this perfect male. He absolved the youth presentation with judgement - promising. I think, he is a beautiful male, who when adult and "done", will do much in our breeding :) As told me by the people, who were there, he has a great open character, so I´m realy happy, he makes a good name. Nero can be proud of himself, that he has such great son.
15.11.2014 - So many days withou any actualisations, is bit strange, what you think? :D
Well, we had to do on our house and did walked our doggies, because the nice sunny days are over in Nitra, so we wanted to have some nice days for winter. I have add some photos on Facebook, well, nearly everyday I add something. Check it out :)
Also, I have add photos from Gunners pupps in Poland. "R" Atropa Bella Donna do not have names yet, but have many photos and are great!!!
I also recieved photos from "our" Lara, aka. Angstroom Aki from Ľubica and I do not have words, how beautiful she is. No only skilled, but also has great character and exterior. Ľubica is working hard with her and I thank her for that. I hope, we will meet on our family meeting in Nitra, by the Dogshow, where also will be our wolfy boys from "A" litter.
In meantime, I plan our litter "B". I realy do not know, when Akia will be in heat, so in this time, I can not tell you much. I will post more info after mating with Artex. Artex will stay the planed father also if Akia will not be in heat in spring.
04.11.2014 - Today we visited our vet, only to check our Amarok. He weights exactly 30kg, he changed his teeth already, so we wanted to know, if everything is OK. Result is, that his bite is correct, full dentition, no teeth more, or missing, no deformations of teeth or bite. The missing teeth or tooth more is an often problem in many breeds.
03.11.2014 - Our new termine callendar for 2015 in new face and design.
02.11.2014 - I hope you had a nice weekend :) We worked hard on our house, so the dogs had free time. I have add new photos on Facebook of our Amarok.
After long thinking, I will change the pages in system and in design. Its a lot of work and must think about many things, but I hope it will come until the end of year.
02.11.2014 - I hope you had a nice weekend :) We worked hard on our house, so the dogs had free time. I have add new photos on Facebook of our Amarok.
After long thinking, I will change the pages in system and in design. Its a lot of work and must think about many things, but I hope it will come until the end of year.
And thank to Malý Bysterec kennel, I have new photo of the son of Gunner and Agira Vlčí démon - BACK od Našej vlčice.
31.10.2014 - Since I had no mood, I add only our old halloween card. We wish you a nice weekend. In the main time, I´m working on slovak part of pages.
27.10.2014 - I have add new photos in our gallery of Gunners puppies with K-Lee ♥
26.10.2014 - I do not want to make big texts here, in our news, so I have a special place for stories from shows. Link down.
We have a realy hard weekend behind us and I still can not believe... Those, who read our Facebook already know, how we have done, for others:
Amarok Saint Barbarons Very promissing 1, Europenian promise 2014,
Best in Show minor puppy 3 (BOD in group FCI II)!!!!!!!!!!!!!!!!!!!
24.10.2014 - So we have tryed, but nothing. Nero did not react on Kimi (Kikimora), probably it was too early or too late in heat. Well... We have enough for this year and this was probably the last mating for him for this year. And I´m thinking the next year will be his last at all. We think about freezing his sperm for future (update: in few days, I have recieved a message, that after our mating, was Kimi on progesteron and it was realy too early for mating...).
We travel today to Brno, Europenian dogshow with our Amarok. Our fresh info and photos "Just now" will be uploaded on our Facebook.
21.10.2014 - This week!!!
Gorthan Kikimora & Gunner Malý Bysterec


20.10.2014 - Yesterday I received photos from our Vara (Aadvark Aki). Many thanks for the excellent care of owners. She is just likeher mom, on the photos you can see the expressions :) All the photos can be found on Facebook or at our gallery (photo bottom left).
And also we have updated photos of boys Aurrorox Aki (top right) and Ankh Ror Aki (bottom right). The boys had a meeting and sent us some pictures. After SVP, I have visited Ankh Ror Aki aka. Karis and it's really nice dog and temperament as well the same as Akia. In this litter really proved the dominance of a small crazy monkey :) We meet Aurrorox at the show in Nitra and consider a small family meeting :)
This week I hope we manage to meet Angstroom Aki and make a picture of her. The owner regularly practice and girls are handy :)
And at the end I add the current photo of Barborka Tawy (top left), who will run a bit more now :) Her owner practises for SVP :) So we keep our fingers crossed.

19.10.2014 - Today has passed the test of maturity and become breeding female Diarra Love Tawy (live in the Czech Republic), daughter of Gunner Malý Bysterec and Ambra Tajemný přelud. Congratulations! Her code on bonitation is As Oc S2 E3 P3 / 60 Xv 111.7 56.7 Xf brood female I.
14.10.2014 - Let train and have fun! : o) The last few days before the show in Brno we are finishing training the stack of Amarok in motion. Kia already gets better after the SVP, legs heal, but since is in heat, she can not run wit Nero. We skip this heat, will cover by the next heat, approximately spring 2015, she is in heat twice a year, perhaps it will be so again this time as last time too. We have reservations for 4 female and 1 male. We are very pleased that people are interested in our puppies and I believe that will delight those interested. Since Kia is still our only breeding female, unfortunately, you must wait for the puppy a bit longer.
12.10.2014 - I prepare a huge translation update on changed pages, such as health, shows,... Some pictures are not working in english part, i will fix this in short time.
Slowly we plan litter "B" Tobrok. I dare to publish preliminary info, although it still has time and litter will be implemented probably in the spring 2015 and later. Akia is right now in heat, but its too early after her first puppies, so we will cover her by the next heat. However, we have preliminary reservations. We have already booked 4 females and 1 male. To the puppy time can a lot change, but if you are interested in puppies from us, feel free to contact us.
11.10.2014 - We are facing a mega hard day, but hopefully we made it. With Kia we prepared so-so and, I confess without torture, a lot we could not do :/ Everytime something - either there was no time because of work, or the weather did not cooperate, or, what was worse, my back did not cooperate... But its 5:00 in the morning now and we should pack our car and go.
So get it over it... It was interesting, because we managed to absolve it so-so. Akia injured her paws and has concluded that she will not walk anymore. So the last kilometers were about persuasion and sacrifice. Although we finished with terrible time of 3:54:54, but the point is that we have it. Kia only lies now and stands as a newborn lamb, but the legs were treated and hope soon be better. Limp until the evening, we will see in the morning. And fulfilling SVP makes Akia "reall" brood female and we can publish our plans for litter "B".
On the way home we visited Karis, so Ankh Ror Aki and I must say it is a wonderful piece of dog!!! Incredibly coloring, beautiful eyes, great hair and great character!
09.10.2014 - Today were the puppies after our Gunner and K-Lee born! There are 5 males 4 and 1 female. Gallery with photos here. All puppies are doing well. The males are bigger than the female, so on the photos she is not having a ribbon, you can easy see the difference. This litter was born in Poland, as second in this country. We have two more requests from this country for mating. We will see, if Nero will cooperate. He has his age. In Slovakia has Gunner only one litter. The second is not planed for other kennels, only if we manage to make our Barbora Tawy to brood female, the first choice is Gunner.
06.10.2014 - Show weekend is behind us. On Saturday Aurrorox represent us. For photo thank to Andrea Santoni. On Sunday we participated only with Amarok because Kia is not fit for exhibition and honestly, after reading the results, I did not even wanted her there. Therefore we finish with showing CsW until we find a good judge, who is little understanding our breed. Amarok got an excellent mark, but in the final competition this time nothing. But we made a big purchase and we bought a beautiful show collar and lead.
Dogshow DANUBE duoCACIB, Bratislava, Slovakia, 04.10.2014.
Tobrok Aurrorox Aki - promising.
Congratulations and a big thank you for represent.
Dogshow DANUBE duoCACIB, Bratislava, Slovakia, 05.10.2014.
Amarok Saint Barbarons - very promising 1
Judgement: good format, good head, good body composition, except for a little steeper angulation of the forequarters, weaker step out of front.
Thank you very much for the nice accompaniment in the form of Katka and her girl Lamia, with which Leon very well understood :) Hopefully we travel together for some more shows. Also, our breeder Daniela, for advice and experiences about grooming :)
We must train the movement for Europenian dogsho, so everyone can be proud on us. Weaker step out is indeed desirable for shepherds, but in our particular means little to speed up the movement and stretch legs when trotting :) Otherwise, I'm with Leon and handling satisfied. We need to be more aligned. Well that's why we go to these shows even though we get not titles in this classes. Its about training and especially fun. Leon is amazing in the ring and show overall is for him fun.
02.10.2014 - The show is behind the door, so we train hard. The hard times are comming, show in Bratislava, than SVP endurance run and than show in Brno. Sadly, Akia stays at home on sunday, so those, who wanted to see us, we will be there only with Amarok. We will be in ring 5 - exterior rings. I hope for nice and sunny weather.
28.09.2014 - Amarok Saint Barbarons is 5 months old.
27.09.2014 - Nearly daily add of photos on our Facebook pages. I´m trying to avoid to keep all photos here, so we have clear news :) Photos of our wolfdogs and also Amarok can be found there. We train for the endurance run and also for the shows marathon with Amarok.
24.09.2014 - Great news! Diarra Love Tawy (Gunner x Ambra) is HD A(0/0) and ED 0/0. CONGRATS!
23.09.2014 - Our Amarok SB (Leon), is getting more and more beautiful. We train everyday, its very simple, he is like acid for yummies. We prepare for the dogshows marathon. First 05.10.2014 Bratislava, than 25.11.2014 Brno and finaly althought I swear myself, I do not do it, I registred Amarok for Nitra dogshow 29.11. and 30.11. So he gets familiar with noices and shows.
We train also with Akia for the endurance exam. Everyday 5km plus one more for the next day, so we get in the end more than 20km...
19.09.2014 - "D" babies Tawy, after our Gunner and Ambra are doing well. Drago Nanuk as first time blood donor. He did it perfect! And Diarra Love was on xrays for hip and elbow dysplasy, it looks excelent, so we cross fingers for the best results!
18.09.2014 - Only 37 days remain to European exhibition in Brno! (for FCI 2 and non FCI breeds). We work every day, pactice stack, teeth showing and the walk in ring. Our Amarok likes it and works with happynes, so I hope we make our breeder proud :) He started to change his coat from puppy to nice, long black adult. Is long legged and nice in form.
16.09.2014 - Today I have found out something great! Our Gunner might be grandpa :) His daughter Dášenka Tawy was mated with Art z Postupického podlesí. Waiting for confirmation of pregnancy. Litter will be covered by kennel Tawy. Dášenka is from the "D" litter Tawy - Gunner Malý Bysterec and Ambra Tajemný přelud. Info about the "D" litter Tawy here.
15.09.2014 - Another year of hosting by the www.tobrok.sk behind us. More than 2,100 visits a week and a lot of positive feedback. Thank you all for your support and the gossipers for motivation for doing more :o)
And one photo from Aston (Aurrorox Aki) with a friend. His colors are going darker and even going to the show in Bratislava. We are looking forward and keep our fingers crossed!
12.09.2014 - Due to copying of images I decided to put a watermark on all of our pictures, photos from "our" photographer Miki and photos of our puppies - photo from the owners. Where the watermark is by Tawy kennel, we have not given ours. Watermark got also some photos that did not have the author watermark, but we know it and refer to it in the text.
I do not like copying my sites, ideas and articles, or graphic solutions, especially people who like gossiping us :) If you like us, we inspired you, please put link on your site.
11.09.2014 - As I have promised, I´m translating and working on the part about breeding. Now you can read a bit about bonitation rules and breeding rules in Slovakia. Sorry for mistakes, but I translate all texts by myself. If its there anyone willeng to help correct it, I would be realy happy.
08.09.2014 - Today I would like to congrat to the owner of Bajkal od Našej vlčice (Gunner x Agira), who participated on show in Raduno di Serramazzoni, Italy. Bajkal won his clas with Very promising 1 and got also the Best baby of show title! I´m so proud of both of them! He is growing to a realy nice male, with long legs, high and looks like Gunner, but with Agira color, so the perfect combination :)
07.09.2014 - I´m working now on some issues in the slovak part of the pages. The plan is also to translate more important parts in english. So there will be an update this week. Preparing also something about health of wolfdogs and some new infos about the breeding rules, that guilt since last meeting of club.
04.09.2014 - CONFIRMED! There are little Gunner-Lee´s!!! On sono were more than 6! Our Gunner will be in his 8 years again father. I´m realy happy and wish only the best health to mom and pupps. If interested in this great combination, please contact the breeder. Info on our pages here. The litter for now will be "R", can change.

K-Lee Vorjna z Perónowki & Gunner Malý Bysterec
03.09.2014 - We can make it offitial. Amarok is registered to the European Dog Show 2014 - Brno, Czech Republic. A very large exhibition (the second largest in Europe after World Dogshow), which currently has logged over 13,500 individuals!!! As WDS also European show takes place every year in another country for a long time will be again outside "our possibilities". Therefore, I decided that even if only in baby class, subscribe! The first huge exhibition for me and for our Amarok. Before the "Startup" we participate on the Sunday, 05.10.2014 in Bratislava, exhibited Amarok and Akia. And with Kia then really a run, not only in circle, 40km on the SVP trials 1 Šamorín. Perhaps we manage everything, we fetched enough.
It is a pity that I registered the show too late and I signed up to Bratislava, but we will not cancel it, and show with Akia last time for a long time. With Aki go up only on the regional exhibitions. After these three major events, we give a break until February 2015, with exhibitions and trips to the events. We will devote only socialization and well-deserved rest. The next year we planed quite much, so in the winter we recharge our energy.
30.08.2014 - Today we parcipated on special dogshow for hovawarts in Stará Myjava. The weather was ideal and because it was a show by club, we were there in "casual mood" :)
In our baby class, we have got by judge Mgr. Babíková a nice judgement Very promising 1, in the finals, the Best baby got our sister from A litter - Artemisia, so we are not angry :)))
Result: 4 months old male, black and tan color, testicles complete, scissor bite, bite in change, dark eye, marks complete, colored in nice reach color, tail ideal lenght, on back assumption of excelent angulation, promising chest, friendly character, quality coat.
I must judge the show as very good organized, the ring could be a bit bigger because the space was to increase, but for us puppies, the circle was right. The mood there was excellent, pity few comments some people outside the circle, it is funny when someone criticize and do not know the partner of owner is behind them and listening :) But I have to admit that the responses were mainly positive and it is incredibly refreshing to have a dog and go to events outside the club and breeders. It is literally liberating and seriously thinking that this remains the case. We will remain a piece out of the circles of the breed, just to make stud and it will be all.
29.08.2014 - Attemtion, kennel Tasha changed the stud male for their litter. So the mating with K-Lee was probably the last in this year for our Gunner.
26.08.2014 - In the next days, i will move some photos on the pages, so they probably will not work properly for a while.
24.08.2014 - Finaly at home after dogshow in Malacky. It was a regional show, we had a great time and sure, we come back. And the results?
Akia Tawy (CsW): Excelent 1, Class winner, Regional winner
Amarok Saint Barbarons (HW): Very promissing (1), Best in show puppy (baby) 1.place - BIS 1 baby!!!
22.08.2014 - Even, if we need to get the SVP 1 - endurance run exam with Akia, we have already now some reservations for our "B" puppies. We have reservated males and females. If you are interested, you can contact us now, I would like to get the new owners know before pick up. The regular reservations are surely possible after the birth of the litter and in 3 weeks of age. I´m truly happy about the interested in us and the litter and I know, it is worth to do it. As in past, the pupps will grow with well care, huge breeding service and gifts and from high quality mating.
21.08.2014 - If the sun will shine, i will go with my dogshow team (Amarok and Akia) on 23.08.2014 to the regional dogshow in Malacky, Slovakia. I await only a nice spent day with boyfriend and dogs :)
10.08.2014 - On Saturday we went to the Krajné (Slovakia) to regional dogshow. For the first time Amarok and Akia just for fun. Environment was beautiful, landscaped, although could be bit bigger circles, but was great, the atmosphere perfect.
First went to the ring with Kia and finally we succeeded Excellent 1, Class Winner, Regional Winner. I was so proud of my little girl! After a while it was at least Amarok and he runs up a very promising with and nice judgement.
Although it was hot, we stayed for the afternoon competitions. Amarok was already tired and jumped, did not show, that is why we did not get shortlisted.
With Kia we entered the ring with females (approx. 20), that obtained at the exhibition Regional winner title. I did not expect anything really. But when we entered into the circle, we reap a nice applause from the audience and it gave me enough. Kiashowed herself great and we got to final 5 of the best. Already it was a success. Gradually as proclaimed by ranking the third place, it was clear to me, that win again Samoyed, as other all previous competitions. To my surprise, claimed first place - Czechoslovakian wolfdog !!! So my tiny Kia become most beautiful adult bitch of show !!! In the competition for the Cup of the Mayor, we once again reaped the greatest applause, but won the Samoyed. Anyway euphoria and adrenaline undermines my knees by taking pictures, I was barely able to keep on my feet. Thank you for a wonderful day, mom, who was with me and really helped, judges and great audience. It was amazing !!! For someone it may seem that this is a small victory, but for us it is a dream - first cup on the shelf!
We have photos from mating K-Lee with our Gunner. i will add a gallery after we have confirmed pregnancy. For now, just check our Facebook for photos. Lets hope for little Gunner-Lees
I would like to present also son of Gunner - Dan Tawy alias Fred as a model. Click for bigger picture. Link for gallery here. Model: Žaneta Hromádková. Photo: Petr Huser. Assist: Andie Ronzova, Petr Irein. Make-up: Lenička Polášková.
19.08.2014 - Drago Nanuk Tawy, son of Gunner and Ambra is training for rescue dog future.
08.08.2014 - Today was the last, third mating Gunner and K-Lee. We hope now for healthy puppies. In interest in this combination, contact www.atropabelladonna.pl
06.08.2014 - A succesful mating of K-Lee Vornja z Perónowki. Everything was fully natural. We hope for puppies, K-Lee is great in character, nice colored and if you are searching for a sport partner, dog for training or for shows, this litter is the right one.
Photo from kennel Tawy, on summer camp our Ankh Ror Aki - Karis. He is a very nice dog.
05.08.2014 - On the weekend was in Germany a club show for Csw, judged by Sona Bognárová. Son of our Gunner and Agira Vlčí démon - Bajkal od Našej vlčice was in baby class and won! Was the best puppy. Congrats!
01.08.2014 - Litter Atropa Bella Donna (Poland) is getting closer. Mating should take place next week.
Mother is beautiful K-Lee Vornja z Peronowki, daughter of the famous Iran Zemplínska oblasť and high-quality female Jolly z Molu Es. In terms of pedigree will be a very interesting mating.
K-Lee is a multiple champion of beauty: JCh.Pl, Ch.Pl, Ch.Cz, Ch.VDH, Ch.Ht, Ch.Ro, Ch.Ua, CIE International Champion, International Champion CIB, Poland Winner 2010, Berlin winner 2011 Carpathian winner 2011. Multiple BOB.
Is active with the working exams: SVP1, TPM-s, BH, ZOP, OB 0 Actively competing - dogfrisbee.
Medical tests: hip dysplasia A/A and elbow 0/0, test for degenerative myelopathy N / DM and dwarfizm N / DW.
Is three times mother, so do not expect any problems.
In the combination with Gunner expect beautiful colors, short ears and tail, beautiful pale eyes and a good bones. Gunner is also negative for DM and DW. Temperament of pupps should be balanced with a desire to work.
Puppies should be born in begin of november 2014 and ready to pick up at december 2014 or begin of january 2015.
27.07.2014 - We vistit on friday and sunday dog shool with Amarok SB, probably will be a good dog for trianing. That is why we plan exams with him.
25.07.2014 - Our news, photos and discusions can be found on our Facebook.
22.07.2014 - Today we registred our Amarok SB on Special dogshow of Slovak hovawart club, on 30.08.2014 in Stará Myjava. Cross fingers for us. If we manage it, we try first the regional show in Krajné, probably with Akia too. We plan Bratislava and Nitra.
Barni Leśny kamrat (Gunner x Asta) on IV Regional dogshow in Pasterskich - Legnickie Pole, Poland, 19.07.2014, Judge: Maciej Kozber (PL), result: Excelent 1, CAC. CONGRATS!
19.07.2014 - Photos from youth presentation a bonitation in Jasenie, 18.07.2014 and second part of photos from summer camp in Jasenie.
Our Amarok, who smuggled to grey coats in bonitation.
19.07.2014 - Photos from XVIII. Europenian dogshow for CsW, Jasenie and summer camp in Jasenie.
Well, I did not wanted to use Gunner in Slovakia again, but a great kennel wants him for his female and we proudly present planed litter "E" Tasha, with Tara Kysucká hviezda... This litter is important for me, we expect great exterior, character, health and pedigree.
18.07.2014 - Youth presentation and bonitation in Jasenie, our Ankh Ror Aki with result: promising. Congrats.
16.07.2014 - Today the judgements of our two ladies.
Akia Tawy - judgement: 2.5 year old, typical head with bright mask, ears short and straight, light wolfy grey color, coat quality after shedding, legs in right angulation, typicall movement.
Barbora Tawy - judgement: 18 months., bite full and scissor, head typical with bright mask, eye bright, ear short and straight, neck poperly carried, good coat, color light wolfygrey, legs in good angulation, movement typical.
14.07.2014 - First of all I must say that I am confused about the exhibition in Jasenie...
In the morning we went with Aimu z Dubničanky, its owner Janka and Akia to Jasenie. Everything was OK. Although the sun was hot and we are bit burned, but the dogs were okay in the shade.
For our kennel are the results:
Tobrok Aurrorox Aki - baby class, males - promising
Tobrok Ankh Ror Aki - baby class, males - very promising, but resigned
Barbora Tawy - middle class, females - excellent 1, CAC (7 females in class)
Akia Tawy - open class, females - excellent 4 (7 females in class)
Big congrats to Barbora to great success at her first show! Thank you for participation and presentation puppies owners. Kia was super in strong competition, we are happy with the results. What is, however, not acceptable for me, that it has been shown so many shy animals that received a excellent result, or even title! I do not understand such ignorance of shyness or aggression. I take this show with a reserved mining, with Akia we go now to shows only sporadically, because even though she has her faults, is not a bad bitch, but what happens at shows now, is unprecedented...
Moral on dogshow (Kia´s legs). On our way home, both wolfies slept together :o)
Dan Tawy (Gunner x Ambra)
11.07.2014 - Beautiful, more beautiful, the best Aadvark Aki ♥ Thank you for the best care for her. And also a photo of her similar brother Ankh Ror Aki. Thank you for the responsible care!
08.07.2014 - I did not had a lot of the time to update the pages, was because of the preparation of a European dogshow for CSW, in Jasenie - Brezno, where we are also going.
Nice number of 79 wolfdogs and more beautiful split 40 males and 39 females. Akia Tawy is in open class, we expect strong competition, but as always, we're going to mainly have fun and enjoy the atmosphere.
At the exhibition will be our kennel beautifully represented:
Tobrok Aurrorox Aki - baby class, males
Tobrok Ankh Ror Aki - baby class, males
Barbora Tawy - middle class, bitches
Akia Tawy - open class, bitches.
Tobrok Angstroom Aki is not participating unfortunately, but we fix it another time :)
We also have excellent news from our beloved Vara - Aadvark Aki, she is healthy and it's one amazing happy puppy. We going to visit her. Many thanks for the owner, that they care so perfect for her.
And our smallest Leon - Amarok SB is now a full member of family. We started intense practicing attitude and show, this or next week we start to go on the training ground. For the little devil ended the fun :D But I have to admit that compared to CSW, he is an angel O :)
Which is great, can stay alone, all the time, as we work, do not damage so much. We are sorry to leave him alone, but we have to work. Sleeps all day at favorite places, we even don´t know about him :D But the new shed was not even once tryed :/
06.07.2014 - Today we had visit of our Aurrorox (Akia x Argo). He will grow to a big dog, he is like daddy, but the growl and comments, face, that's whole mom :D Has beautiful pale eyes and will be realy high. Has a great balanced character and played with our Amarok (Leon). Although Amarok did not liked it much, because it is bigger than him, but will grow :)
04.07.2014 - New photo from Karis - Ankh Ror Aki.
New photos from Drago Nanuk Tawy (Gunner x Ambra) and his friend, the fox. Quite similar those two :D
02.07.2014 - More aktual photos on our Facebook "Tobrok FCI".
30.06.2014 - Weekend was only about finishing kennels for our smallest Amarok (Leon). Since he is already familiar with us, we will go discover the world. Not that he would not do it already, was with us in markets, in my job every day and traveled by car, but takes a bit to develop his obedience. Probably we have found a good training ground and we can start with the regular training.
From Lubka, by which our Angstrom ie Lara lives, we got a lot of pictures, I took two. She looks just like Kia ♥ Pretty practicing for dogshow. Because the European exhibition CSV in Jasenie, we have representation in puppy class in females and in males too. Ankh Ror comes defend our colors and also support by Aurrorox. We probably go with Kia, but only for socialization. We have finished the dogshows with Kia. At least, because our Amarok, with him we are planning many exhibitions.
Belfer Leśny Kamrat (Gunner x Asta), which some time ago was looking for a home, is happy by new family and we also got a photo, for which many thanks. It's a pretty boy who looks like Nero, but I would say, that he is more beautiful. That is the essence of the sire - giving progeny better than himself. In this regard - we offer him only for the season 2014/2015 and thus his action as stud male ends and I indulge him rest. Scheduled currently has one litter in the polish kennel Atropa Bella Donna.
26.06.2014 - Today I would like to write a small review of the kennel from which we have our Leon (Amarok SB). There are kennels, that will offer you more and this is definitely one of them. I highly recommend because of the very right approach and breeding service. If you are interested in Hovawart or German shepherd contact them. Link added to our links, because we definitely support those "better and proper" kennels! :)
25.06.2014 - Tobrok Aurrorox Aki
24.06.2014 - DAN Tawy alias Fredy (Gunner x Ambra) was on 14.06.2014 jouth presentation in Jedovnice, Czech republic, with result A66,5 Of P1.
23.06.2014 - althought we took such diametral breed from CsW, I do not change the pages, we will stay as we are. Our pages will beo nly about CsW. Amarok will be our family member, we will do to some shows, train and hope have many beautiful days.
22.06.2014 - Well, I proudly present our new family member Amarok Saint Barbarons, breed hovawart.
mother: C.I.E Chile Kráslovská stráž (SVK) Father: Cosmo vom Schondratal (DE)
We still searching for a suitable name, we have many favorits :) But I must say something at the beginning - it deffinitive not like CsW :o)
21.06.2014 - The last clue.
Indícia č.4: group 2; section 2 - Molossoid breeds; Mountain dogs. That´s it for today, tomorrow photo.
20.06.2014 - The third clue tell more
Indícia č.3: Breed, we take on sunday is in FCi group 2
19.06.2014 - Today another clue, that will be realy surprising for many of you, and it was also for me, to be honest.
Clue no.2: No, it is not a czechoslovakian wolfdog
18.06.2014 - From today on until sunday, there will be everyday an clue, what or who is our new family member.
Clue no.1: it will be another dog
16.06.2014 - In a week, exactly on my birthday, we will pick our new pack member. More info soon, stay tuned :)
Students film Temná noc/Dark night, where our Gunner (Nero) plays a demon - wolf. I thank to the whole team there, they were so patient with us. It were 3 hard days, but the result is great :) The movie with english subtitles is on the link below, plus please like and so support the author Mária Martiniaková. Link http://vimeo.com/77902306. Nero is just at the begining, than 7:00. 13:05 and from 20:10.
We recieved photos of our collars for pupps, they will get it as present for 1st birthday :) They are handmade, high quality materials. "Older version" have also our Nero and Akia and are realy strong.
13.06.2014 - New planed litter for our Gunner in Poland. A very interesting combination!
12.06.2014 - We met on Nitra dogshow Aurrorox with his owner and he remebers us :) Photo by Andrea S.
Baja Leśny kamrat (Gunner and Asta). Kalisz national dogshow - Poland - 08.06.2014 - Best female, BOB, BOG - 3th place. Congrats!!!
10.06.2014 - We have recieved photos from Drienok. We spent the weekend elsewhere, but equally pleasant - visiting one super kennel with puppies :) But the sad part - Vara (Aadvark Aki) finally left the home and enjoys exquisite home. She could not wish for better. THANK YOU new owner´s you are perfect!
05.06.2014 -The pages will be not upadated in these days (weeks). Sorry and please be patient. We will come back! :)
04.06.2014 - We ave already since few days the pedigrees of our pupps, but one was sent to change a mistake back. Everything else is OK. I just note, that the name of our kennel is written before the name of pupp.
30.05.2014 - We have results for degenerative myelopathy and dwarfism of our "A" litter
Ankh Ror Aki - DM N/N a DW N/N
Aurrorox Aki - DM N/N a DW N/N
Angstroom Aki - DM N/N a DW N/N
Aadvark Aki - - DM N/DM a DW N/N
28.05.2014 - Recently, somehow I ignore pages and updates, but to be honest we do not have much new. We got a few pictures of pupps.
Vara has been with us for about two weeks, so I add her photos myself, but I hope she will be soon in her new home, where everything is ready for her and the owners really can not wait for her :)
Gunner and I are going to look on Saturday at an exhibition in Nitra, if you want to meet us there, feel free to come :)
We plan to keep Gunners pupp - probably two foreign litters are comming!
On photo up Angstroom, Aadvark and Ankh Ror. Authors of photos are the puppies owners!
10.05.2014 - We have received reports from owners of our puppies. All are doing well, no problems. Thank you very much and keep up.
09.05.2014 - Today freer day at work I devote major to update the website, in the offspring is already active the letter "A". What I´m realy happy about.
Note: Slovak litter after Gunner Malý Bysterec and Agira Vlčí démon. Free pupps - just males. It is a "B" litter od Našej vlčice. Contact and litter data at this link. Excellent exterior, pedigree, the possibility of cooperation with our kennel.
08.05.2014 - Today went three pupps to new families. Ankh Ror, Aurrorox and Angstroom. I wish them a lot of happy moments with their new family. We will still be in contact since we live apart :) Aadvark remains a week longer and goes with me to work :) I also want to thank all of you, who helped with puppies "A" Aki Tobrok. Also Vojta and Lenka, who as owners of stud, the father of our "A" litter Argo came to see pupps, take photos and also gave away a lot of valuable advice to owners. As well as haters who just showed us, that what we do, makes sense :)
Nothing else I have no choice, just wish the owner of nerves, but mostly a lot of experiences together.
07.05.2014 - Last day together ... Pupps go tomorrow to new families. We're going to take a little walk outside the ranch. Perhaps its not rain... We will be very sad...
DON Tawy (Gunner Malý Bysterec and Ambra Tajemný přelud) today has completed the exam ZZO! Congratulations!
06.05.2014 - We sent the documents to get pedigrees. On thursday babies go to their new homes. Aadvark stays until Sunday. It will be too quiet by us, but looking forward, because with Nero and Akia we can finally go on bike and scooter.
Soon will be added photo of gifts for babies. Under the planned litters, I have quantify our costs, uh, I think I made ​​a mistake to see it this way together :D But I think it is also good to see this side of breeding. I do not regret a single euro spent on puppies and especially on veterinary care and comfort. Gifts is a different story, there can breeder save money, but let's say it open, the owners of our pupps will be our "family" and what I would not do for them :) The photo of the gifts, although not everything, but at least you can see a bit :)
03.05.2014 - If you are interested in t-shirts or stickers from us, please contact me by email tobrok.wolfdogs@gmail.com To order please specify shirt - color - size and quantity. When labels glued inside (eg. on windshield ) or sticking outside (eg. laptop ).
I will carry the things with me on actions, so it will be possible to buy them directly there and without shipping. Otherwise will be purchased by paying to the bank account. Buyer pays shipping charges.
Color of shirts: Currently we have offered only two colors - pink and army. In the future will be more colors. Sizes : Sizes can be select S, M, L, XL. Price: T-shirts are 15 € regardless of size.
Labels are size A6. They can be stuck on the inside or outside. The sticker price is 2.50 €.
In the future, I am considering about other objects and variants.
ATTENTION, I will handle orders after 15.05.2014. We must properly see off our babies and get back to normal.
Thank you for your understanding !
02.05.2014 - We had an appointment with our vet (Veterinary Althea, Nitra - the best vet in the world: o)).
We boarded up the puppies in our car. All beautifully obedient, had no problems with traveling - some puppies and dogs do not like traveling by car and can vomit.
In clinic, we released them in the surgery, so they can look around a bit. They are beautiful courageous and do the least problems, are a great in contact and sometimes too much :D
We first vaccinated all of them and check the health.
Then get a chip and we expose them an international vaccination certificate - Petpass.
We took blood sample for testing degenerative myelopathy and dwarfizm by Vetgene laboratory.
Then we went to butcher, where we buy the great meat for our dogs, the ladies there work love our dogs. After a "pet" time we went home to mom Akia. The pupps got lunch and after long day asleep like bear in winter :)
30.04.2014 - On Friday, ends the fun - we're going to give the pupps chip, vaccinate and take samples for tests on dwarf and myelopathy. These are two currently most watched disease being tested by CsW but not mandatory.
All puppies from our kennel will have certified test results in the laboratory Vetgene who preserve samples for future stud. According to the newly taken breeding conditions is necessary, the collection of DNA samples by the laboratory. Our puppies will have one breeding conditions less.
Another new and Sneak Peek No.2 (yes, I very much the English phrase that means "looking behind the curtain") stickers with our Akia. It is a sticker on a white background with the words "Czechoslovakian Wolfdog" . This right one goes on our car :)
Labels will be in two versions namely:
- Stick will be from inside the car window,
- Stick will be on "anything" outside - eg . notebook, ...
For each kind our new owners get for free. Who is interested in sticker may contact me . The price of one sticker will be 2,50 €, photos will be added once they are home. Photo of t-shirts as well as from the front and from behind too. Price is not yet determined.
Actual photos of Gunners progeny. Up Dan Tawy. Down Diarra Love Tawy.
28.04.2014 - A little sneak peek from us.
T-shirts will have name of our kennel on the back, owners of our pupps get them for free. If you are interested, you can order a shirt per mail. Price is 11€ plus shipping.
23.04.2014 - Our "B" litter Tobrok is planned after the SVP 1 on the end of 2014, begin 2015. We have alredy reservations. If you are interested, please contact me or visit us :)
22.04.2014 - photos of sons and daughters of my Nero (Gunner Malý Bysterec) and Ambra Tajemný přelud. Drago Nanuk, Dak. Dášenka and Denny. Some of the "D"s were on youthe presentation = zvod mladých (ZM), here are the results:
DON Tawy: A62,5 Oh P1 (ZM)
DAK Tawy: A65 Of P1 (ZM)
DIARRA LOVE Tawy: A60 E3 Og R1 P3 (ZM)
DÁŠENKA Tawy: A60 Oh P1 (ZM)
19.04.2014 - So, we had today the litter control by the club. Everything is OK, we go to equip the documents, so our puppies are regular members of Czechoslovakian wolfdogs family of Slovakia. The document from the control get the new owners also.
13.04.2014 - Final I can say that every pupp is different personality and appearance. Red, Aadvark is a princess and a little girl. Not just looks that way, but even so girly treats. Purple, Angstroom, is a courageous and mature girl. Blue dog Aurrorox is phlegmatic and a teddy bear. Green Ankh Ror is smiley, constantly smiling face and the biggest pet character who likes to sleep on hands. It will be hard to say goodbye to them ...
Today I could not resist and I was out shopping for the owners of pupps, one third purchased :) Another third are documents that are more or less ready. The last third of the stuff, which I have to wait and hope that by the date "D" will be prepared.
12.04.2014 - Today visited us a very special photographer. I hope for some nice photos. For the pupps it was too long and all fall asleep. They are only 4 weeks old, the next bigger photoshooting is on the 6th week on plan.
10.04.2014 - Puppies are 4 weeks old today. So it means second de-worming. All it the pill covered in meat - the love to eat raw :)
Vara was again with me in work. We were in a shop. And then, someone says that CsW isnt a "handbag" dog :D
09.04.2014 - I have a small helper today in my work - Aadvark. She have got a call name Vara. She is sooo sweet, calm. Sleeps all the time.
07.04.2014 - Today, we have played all the time and I have few new videos. Also some new photos here or in actual litter.
06.04.2014 - After this weekend I have decided. Babies and I know the future owners and we say YES! Puppies remain near Nitra, so we are a beautiful family.
If you are interested in a puppy from us, we plan litter "B" after absolving SVP 1, in late 2014 or early 2015. I have father already in head, but everything has its time.
03.04.2014 - Today are our pupps exactly 3 weeks old. So they can run free in kennel. The shelter is not enough for them anymore, they ask to run outside and see the world. They react on me and outside sounds. Also, we begin slowly with socialization program. We will start with feeding with puppy starter food. The pupps will get then as the adults high quality meat, vegetables, fruits nad others, later soft bones and meat bones. So the system BARF as ist modern sayed, but its only raw feeding.
01.04.2014 - Yesterday the pupp have got they collars and were the first time out the nest. They are just perfect!
31.03.2014 - Since I´m still working on the pages and it is not always clear from the news that I added or changed something, I decided to make a short list of changes and updates to the website for a better overview. Perhaps it will help a little.
Puppies have colored collars
Females: Males:
Angstroom Aki Tobrok - lila Ankh Ror Aki Tobrok - green
Aardvark Aki Tobrok - red Aurrorox Aki Tobrok - blue
30.03.2014 - Puppies are growing beautifully, they have opened eyes. In the coming days I try to do their profile photo, but somehow I always fail :D Tomorrow receive their collars, so it will be easy to know who is who. Although I recognize them without collar since birth, for future owners it will be an easier :o)
27.03.2014 - Photos from Clubshow. I was only helping in ring, since I had noone to show :D Congrats to winners!
27.03.2014 - Today we first time de-wormed our pupps.
23.03.2014 - All pupps have the eyes open and weigh about 940g.
20.03.2014 - Today are our pupps one week old. We have weigh them and see, that they are nicely take on.
18.03.2014 - All males and one female are reserved. One female is free! I prefer owners from Slovakia or Czech.
New photos of Barbora Tawy, who has a great life. THANKS to the owner!
15.03.2014 - Everything is OK, babies are doing well :)
14.03.2014 - I present to you our A Tobrok. On 13.03.2014 in the morning were born 5 puppies. Birth has been successful although Kia had long breaks between puppies. Finally we went for sure to ultrasound to make sure that there are really only 5 and everything is of the ache out. Now that they have more strength, I would like to introduce.
Females:
Angstroom Aki Tobrok (born as first)
Aardvark Aki Tobrok (born as the last)
Males:
Ankh Ror Aki Tobrok (took the most time)
Aurrorox Aki Tobrok (was the fastest)
Al Ajid Aki Tobrok (born with the most "gracia" - loudest crying)
Tomorrow I plan on taking better photos of pupps and weighing them. I did not stressed out Kia right after birth. Puppies eat, sleep, are happy, mom too and that is how it should be :) Significantly their ribbons is not very necessary, but today a try, see if Kia dont take it down :D Each is different and they are easily to recognize.
13.03.2014 - Thank God we are so quick. Our litter "A" is born! We have 5 healtry puppies, 2 of them are girls and 3 are boys. More info by click on the picture above or on this link. Nero kept eye on us :)
12.03.2014 - Preparations begin :) We start to braid (marker laces, which will be later replaced by collars). The kennel is ready for pupps too.
06.03.2014 - Today have Agira Vlčí démon and Gunner Malý Bysterec become parents of litter "B" od Našej vlčice. Info about the litter will be updated here.
05.03.2014 - Just + - a week and we welcome the babies! We were on the control sono. The puppies are in the tummy bit crowded, but they are perfectly fine, hearts beat. Kiuška is honey and I hope she will be also such a good mother. Yesterday, by celebration got Nero 4,5 kg pig head and Kia chicken - a reasonable weight, of course :) We can enjoy the last few days all together on walks and then it starts :)
27.02.2014 - Today, I upload a photo of our mom Akia. The belly is realy big. She is full of energy, as you can see on the video, but after few minutes, she has enough. So we go for only short walks. She began to dig burrows.
26.02.2014 - Agira Vlčí démon is pregnant with our Gunner Malý Bysterec. More info after birth, kennel od Našej vlčice.
Agira Vlčí démon & Gunner Malý Bysterec
25.02.2014 - ATTENTION - change of summer camp termine! This year it will be from 12.07. to 19.07.2014!!!
19.02.2014 - Slowly but surely we are accepting non-binding reservations for puppies. While mostly males are asked :) If you are looking for a wolfy friend, just contact us :o)
14.02.2014 - I wish all beautiful Valentine's Day. Diary of future mom and the pregnancy, you can watch by clicking on the image above or via this link. Constantly being updated on the website, especially in the area of ​​the planned litter of puppies. Slowly but surely picking names and prepare adjustments to Kias kennel to make it suitable for puppies.
10.02.2014 - Since I had the litter poster forgot at work on the PC, I add it to today. We have the litter "A" confirmed by sono. We have count 6 puppies, there may be more :)

We expect babies and thus receive provisional reservation.

The choice of the first male is already booked. If there are no males, we reserve the first bitch.

What we offer and what we require, see - Puppy from us.
In the purchase price of the puppy from us is of course the puppy, pedigree, ordinary contract of sale, an international vaccination certificate, puppy is microchipped, dewormed, vaccinated, results of certified examination for degenerative myelopathy and dwarfism, record of inspection by veterinarian, puppy will have PAT test - test of character, huge equipment, a brochure about the breed with important information about the litter and the parents, application to the Kennel Club CSW of SR and paid membership for the first year, a DVD with all necessary documents in electronic form, photos and videos, ... and main - immaterial item our attention, we are available at any time.
09.02.2014 - New photos of Neros son and daughter. Barni and Bryza Leśny kamrat.
08.02.2014 - We were today by our vet, earlier as we planed, everything had showed us and sono did confirmed. Akia expects babies and we count min.6pupps ♥
03.02.2014 - I have insered into the normal standard also the original standard from Mr.Hartl. Also new updates in standard in pictures - new images.
29.01.2014 - Finaly, I have moved forward and have finished translation in training part. Sorry for mistakes in translation. If there is someone who wants to help correct it, you are welcome. Finaly, Im doing the last part - commands and how to teach them.
28.01.2014 - Sad news from Poland. Vapi (Vapula z Perónowki) is not pregnant. Sono did confirmed it twice.
27.01.2014 - Over the weekend we managed to put in the kennel new hut for Akia, originally an old one from Nero, which can be opened from the top, is bigger and stronger especially. Perhaps last longer than the old one. Circuit of the tummy swell, but attributed it mainly to feeding, because it is beyond the exhibition season and winter cold comes already in Nitra.
23.01.2014 - Kia is extremely cuddly. Perhaps some babies will be there :)
20.01.2014 - Today celebrates my Akia Tawy (Kia, Kiuštek, Kiušo, Goat,...) her second birthday. All the best also to her sisters!
Photos of Don Tawy. We met him by Tawy, when we where there for Kias mating. He reminds me on Nero, mostly with his head. He is a great dog!
18.01.2014 - Kia is finally home! Although welcomed us, but by Argov forget us: D On the way home was in comparsion to her "normality" very strange, quiet, but up to the moment when she saw Nero :)
16.01.2014 - Latest information about Akias cover is that Argo is not interested in her anymore and yesterday was probably the last known mating. On Saturday travels Kia home.
15.01.2014 - We have confirmed three times mating. Akia stays by Argo until saturday, then we go to pick her up. Now is it in dog gods hands. All infos about the planed litter after click on picture above "We plan puppies". After a month, we visit our vet and we will see, if there are any little Tobrok babies :o) We still do NOT take reservations for pupps. But in case of interest, feel free to contact me.
Beautiful Blefer Leśny kamrat (Gunner Malý Bysterec x Asta Ararův les) is searching for a new home :/ We offered our help, he can stay by us, but we wait for the breeders and owners mind.
13.01.2014 - I present our first planed litter - A Tobrok.
Akia Tawy & Argo z Novobělské kotliny
08.01.2014 - Yesterday we took by Akia besides the blood also a sample to determine levels of progesterone. Value was 4.9 and that means tomorrow we go to our first mating. Thus, we are planning our first litter. This litter is by breeding committee approved on exemption. Kia needs to be stud the SVP, that we finish until end of this year.
07.01.2014 - We were today by our vet with Akia for blood tests. We Barf, but she has totaly excelent results! She has a great Ca:P. I´m realy happy about it. Also she weights 25,1kg.
04.01.2014 - We had the final mating repeat with Agira Vlčí démon. Now is it only up to the destiny, if there will be pupps. As soon I have the info, I will surely update it :)
02.01.2014 - New photos from Barbora Tawy - Bora. Si is a great, high female and in character balanced. We plan the needed shows and I hope also bonitation.
Yesterday our Gunner covered the third time Agira Vlčí démon. Now we wait for gravidity confirmationi. It is her last litter. And first Gunners litter in Slovakia. More about litter after gravidity confirmation.
Agira Vlčí démon & Gunner Malý Bysterec
01.01.2014 - New archive created for year 2013.
Pages www.tobrok.sk are privately owned by kennel Tobrok FCI! Have nothing to do with the club of breeders CsW SR.
Contents of this site and all its components (including images, text, page branching and design) is copyrighted.
Texts that appear on this page are written according to the literature in the "web, books, others' and by me. Are subject to copyright, the copy and the publication of the source is acknowledged!
On these pages are the photographs, which the author is not me. By any such photo is a link from which way it comes, if it is referred to as the source of the Internet, although the exact author is unknown.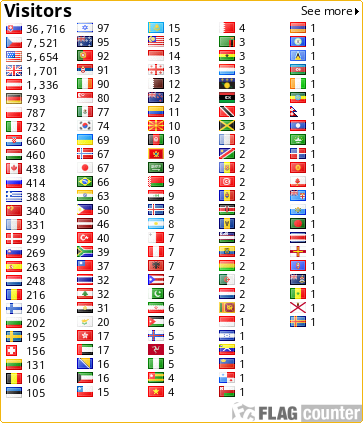 Design, texts, photos, programming of web site and owner Tobrok FCI © 2009-2020