30.12.2013 - To the tomorrows birthday of D litter Tawy (Ambra Tajemný přelud and GunnerMalýl Bysterec), I wish you all the best. You are truly wonderful owners, Im so proud! After one month vacation with us, Ambruška take home these great "babes" and I'm glad I have this "little goat" by me, I know, after whom is my Akia. I hope I can meet you all and I'll be able to play with great "D". Finally, we remember the tiny Dooku, who guards the brother and sisters from dogs heaven.
26.12.2013 - Today Gunner Malý Bysterec covered Agira Vlčí démon. Mating was fully naturaly. We hope for many puppies and plan to keep one! ♥
Agira Vlčí démon & Gunner Malý Bysterec
24.12.2013 - To all our readers, friends, sympathizers have a magical Christmas time!
19.12.2013
- Today Gunner Malý Bysterec covered Vapula z Peronówki. Mating was fully naturaly. We hope for many puppies! ♥
10.12.2013
- The part about actions and termine callendars is changed for new year. In the winter days, christmas and holydays, I plan a design change.
05.12.2013
- We plan termine callendar for 2014, because for this year we will only relax :)
04.12.2013
- So, I´m now translating the part about trainig. All subpages of training should be ready until end of next week. teničič, RO. Our end of show year is over my imagine. Again res.CAC :) Sooooo happy!

03.12.2013
- Lovely and beautiful Drago Nanuk Tawy (Gunner and Ambra). Just perfect dog and without any Carr or Hitt blood. I hope now breeders will see, that not only those dogs can give nice pupps :)
30.11.2013
- International dogshow Nitra, judge Leoš Jančík, CZ. Kia was great and finaly, we did it, first title. res.CAC :)

29.11.2013
- FINALY the part education is ready, now i can go and have my beauty sleep for morning dogshow in Nitra with Akia. Wish us luck!
28.11.2013
- Shows are completly online! And ist finaly working :D More updates in education - problem behaving will come soon, so this part will work for now not so well.
27.11.2013 - Update on pages - dogshows and everything about showing a wolfdog.
22.11.2013
-

Thanks to Zdzisław Więcek is today the first birthday of the B litter Leśny kamrat!

He was the first, who saw in our Gunner Malý Bysterec his qualities and covered his beautiful Asta Agarův les with him. Great pupps were born - Bryza, Brenda, Barni, Bemol, Belfer and Baja. Happy birthday to you all and thanks to the owners for sharing your good and bad days with me! I´m happy, that you are so great owners and I wish you many many great days with your wolves

21.11.2013
- One photo of beautiful

Darago Nanuk Tawy

.
20.11.2013
- So, I have

translated

the

part breeding and working on the subpages there

. Please be patient with me, its a lot of texts. If you are a english native speaker and would like to help with correction, please send me mail. Also, since I´m still working on it, the parts can have some bugs for now.
18.11.2013
- Dear readers, those, who do not know slovak language :) I had a longer time literaly ignored english part and I´m sorry for that. But now

I have updated parts about our kennel, my CsW, about the breed and puppy part too.

Tommorrow comming more. And also new parts :)
15.11.2013
- Its offitial.

Planed litter in kennel Veritas Ad Wolf, Poland. Planed mating november / december 2014. More info on pages of breeder http://www.veritas-ad-wolf.pl/ and by us after cover and confirmation of litter.

Vapula z Peronówki & Gunner Malý Bysterec
13.11.2013
-

We plan for 2013 one foreign litter after our Gunner Malý Bysterec. More info after the first litter advice of the breeder.
11.11.2013
- We have spend the sunday in

Bratislava on Worlddogshow for national breeds

. The entry was big, atmosphere great and also our mood.

The show was in Bratislava - Incheba and we had the whole hall for us. Great organised rings, big satisfaction. At first, by the registration, I have bought a book to the to the anniversaries of Kynology union of Slovakia. What was a big surprise for me, was that we have a photo in the book! Akia and Nero playing in snow. What a feeling! This book contains information from the history and presence of the Kynology union and information about each of our national breeds. There are even yet unpublished photos of wolves and hybrids, and the first drawing by Mr. Rosík! Also description of the breed, its past, present, nature and standard.

And then we discovered our club stand with all those t-shirts and stickers :) All club things will soon can be ordered online via the club website, which will accurately display prices, sizes, colors, ... I bought for Christmas pink shirt. It must be recognized that these shirts are just super :) Also in addition to the two front sides of the stand are for one year published kennels, where we are too :) On the right site, around the middle :) Size is determined by the amount the breeder payed for the location there. After a year will be again opportunity to put on the list your kennel.
After we finally got to content of promo " bags " for the start , I found that in addition to classical kibble, pen, calendar, we received an USB with CsW :) It is empty, but I'll fill something on it :)
Rings for CsW were two, which was great. Females judged by Mr.Matyáš and Mr. Havelka for males. The review was thorough, finally, judges do not have to rush. They controled the teeth, attitude, performance, angulation, movement. Just as it should be for each show. Females in each class were quite many and competition wash high. Many wonderful dogs and bitches are gathered in this exhibition. It was something to watch.
Anyway, in this spotlight, which give judges assessment were given also only "Very good" results.
In our class has been together 9 females. Really nice girls did come, but we're used to having our class as always with the most females :) We got a nice review: Female in good size with proportional head, a bit rounder eye, well angulated, bit loose in movement at the elbows. Rating: Excelent ( 5 ) - no placebent. We were not the last! In our class were also very good ratings, so I'm very happy. Kia behaved pattern, worked great, showed teeth, the judge was patient, very thorough. Personally I really liked it and I´m really sincerely happy. BOB won Alba Saris wolfs and BOS Amore Mio Srdcerváč . Congratulations to all and envy the beautiful pokals :)
Photo from the circle (on each photo just click to enlarge):
Photo after the judgeing :)
I have found a promo video to this event. And at this video we have also our 2 sec. of glory. 6:02. In the black/white stripes shirt, that is me and Akia :)
Beautiful photos from Miki here.
08.11.2013
- World dogshow of national breeds this sunday! 99 CsW entry. we are happy to see you all, see you in Incheba. Judgeing starts at 10:00.
17.11.2013
- Beautiful

Dášenka

Tawy

has since few days a new home in Prague. Shes happy, what can you see also on her photos. Her new wolf friend is Crybin Ragnar Nórsky vlk. Thank you Jakub, that you took Dášenka - Freya. On photo right with Ragnar.
A one new photo more, Akias sister Aischa Love and her halfsister, Gunners daughter

Diarra

Love

Tawy

.

31.10.2013
- We wish to everyone a happy Halloween :)))))))))))

30.10.2013
- Beautiful Baja Leśny kamrat, living in Poland.

28.10.2013 - Dogshow in Bratislava, Akia Tawy Exc.3, but I´m soooo proud of her! :) Judgement

:

bitch

21 months

old

,

medium

size

,

good type

, strong

head

,

good

profile

and

eye

,

shorter

body

,

corresponding front

,

excelent

angulation

,

well

carried tail

,

in moving

loose back

. For photos thanks to Zuzana M.
24.10.2013
- Photos of beautiful Drago Nanuk Tawy from Vojta K. He is just WOW. He is like copy of his grandfather Blek z Liehovarského dvora.
16.10.2013
- And I have also few new photos of Neros pupps. Baja and Bemol Leśny kamrat.
Dášenka has found her new home! And in my opinion very good home. More info after it is 100% sure. And I have also few new photos of Neros pupp. Beautiful Drago Nanuk Tawy, in whom I see a fabulous unicorn :D
09.10.2013
-
The judge´s educational program on 09.11.2013 will discuss interpretation of the Czechoslovakian Wolfdog standard, including proportions, character et al. The standard will be explained by Mr. Oskár Dóra, a longtime breeder and owner, specialty conformation judge and bonitation expert. There will be opportunity for questions about the standard from anyone present, especially those, who judge this breed and are interested in learning more or understanding the standard better. The presentation is mainly focused on the difficult and often badly rated points of Czechoslovakian Wolfdog.
09.10.2013
- Dášenka Tawy is still looking for new home. Info by me!
30.09.2013
- Propagation video to the World dogshow for national breeds of Slovakia. From 2:26 our Akia Tawy :)
Beautiful Diarra Love Tawy :)

29.09.2013
- We realy BARF and our dogs eat only raw. Its begining the time for new coat, so Im giving also fish oil,...
27.09.2013
-

Domain www.tobrok.sk was extend for another year. Thanks to all, who are visiting us!
26.09.2013
- Planed dogshows for Akia Tawy. Kia is parcipating on DUO CACIB Bratislava, 27.10.2013. Also the World dogshow for national breeds 10.11.2013. We are also parcipating on DUO CACIB Nitra 30.11. and 01.12.2013.
24.09.2013
- Photos from Special CsV dogshow in Jedovnice, ČR. Only males for now. More comming.
23.09.2013
- Many new-old videos from us :)
22.09.2013
- On clubshow in Czech represented us:
Don Tawy - VP3, Dak Tawy - VP2, Diarra Love Tawy - P.
Congrats and thank you for nice presentation!
21.09.2013
- Dášenka Tawy is searching for a new home. Full socialized female, 10 months old, daughter after Gunner and Ambra Tajemný přelud.

20.09.2013
-
And the success of Gunners pupps on National dogshow in Brno, 07.09.2013:
Don Tawy - VP1, Dan Tawy - VP2, Diarra Love Tawy - VP1.
Dogshow in Karlove Vary, 14.09.2013:
Drago Nanuk Tawy - VP1.
CONGRATS!
17.09.2013
-
You can find the emtry form for the World dogshow for Slovak national breeds here
http://www.slovakdogbreeds.sk/
And also, in the standard is on the representative photos our Akia - the second from left.
09.09.2013
- Time for updates on pages in not enough last days :/
A big update in gallery from summer camp

:

First album is free time in summer camp; than second XVII.Europenian dogshow; bonitation and the last one is training and exams.

On 10.11.2013 is in Bratislava - Incheba expoarena a bit event World dogshow of national breeds of Slovakia. It means also czechoslovakian wolfdog. We await a big number of dogs, because is a high prestige dogshow. The judges are separate for males and females Mr.Matyáš and Havelka. Judgeing begins at 10:00. You can win titles as: CAJC • CAC • CAC Reserve • Annual world club winner 2013 • Annual joung world club winner 2013 • Best of breed (BOB) • Best opposite sex (BOS) • Best in show junior (BIS junior) • Best in show (BIS). There are also competetions: Best couple • Best breeding group • Best baby • Best puppy • Best veteran • Winner of honour • Best Junior • Best in show BIS. Entry close: 1. close: 01.10.2013 and 2. close: 21.10.2013. Entry fee only 25€!!! All informations will be on special web pages created for this event, on SKJ pages and on our club pages www.csv.sk and sure also here :)
01.09.2013
- We are home from the summer camp. Kia has absolved the bonitation, with P5 because of the character, but we are happy. No big faults. I thing, if she would stand by measuring well, also the index would be ok. Nevertheless As Oc P5/62 Xv 52,4. Only the endurance run now, and she will be a proud brood female :)

26.08.2013
- We are home from the summer meeting for few days. After the XVII. Europenian dogshow for csw sooo happy. Akia got the 3th place out of 9 realy nice females in her class! Im sooo proud on my little babe, because she was realy nice in moving, stand and also in showing. Her judgement: 19 months old female, significant female head, correct stand of both limbs, correct top and under line, slightly prosperous contition. Well yes, Kia is bit "by herself" and has one or two kilos more. Nevertheless, Im proud, Im happy and motivated for more and more dogshows :)

Danny Tawy, daughter of Nero and her first place out of 3 females in the class.
Drago Nanuk, son of Nero on his youngh bonitation A 56 Oh P3.
20.08.2013
- We are now slowly preparing for the summer meeting. For the XVII.Europenian dogshow are 80 dogs registrated to this time. It is a realy nice number. The judge will be because of illnes of Mr.Matyáš Jana Tomešková from Czech. We hope for good results for Akia. Also few new photos of Akia and Nero on Cetín lakes, near Nitra.
05.08.2013
- So we definitly parcipate on summer meeting in Podskalie, Slovakia. Kia is also starting on the dogshow and also for bonitation. We are happy to see all our friends there and also many new faces :)
01.08.2013
- I´m kindly asking all our visitors to have a look in our gallery. There are hundred of photos from dogshows, meetings, endurance runs, bonitation,... On many photos are dogs, that I dont know by name. Please, take a bit of your time and insert the pedigree name in comments. it will be a great help to others too. THNAK YOU!
Dak Tawy a Drago Nanuk Tawy
23.07.2013 -

Dogshow Châlette sur Loing - Parc du Lac, France, 20.07.2013

12.07.2013
- New updates on pages about Barbora and others. Please use refresh to see the pages correctly.
Photos from meeting - sunday.
Photos from the owner of Raksha - Hanka here on this link.
10.07.2013 - On our meeting in Svätoplukovo, were many actions, but two bigger competentions. First was the training with the rules of ZZO. Since it is a work exam, we had a light form and the handler could use yummies for the dogs. We had 7 pairs:
Hanka and Xí od Úhoště,

Pavlína and Baltazar de Molay,

Štefan and Gara z Oravy, later with Canis z Devínskej,

Veronika and Baxper Jarton,

Tereza and Ebi z Kopáčkova dvora,

Peťa and Bo Tasha,

Palo and Esso z Kopáčkova dvora,

Lukáš and Bref Karpatská svorka.
In the end, we had two first places and the final was decided with a praktice - call the dog and sit down before the handler. Bo Tasha did sit down 0,5 sec before Xí so it was decided. The winners are:
1.place Peťa and Bo tasha, 2.place Hanka and Xí od Úhoště, 3.place Palo and Esso z Kopáčkova dvora.
Second competetion was a knowledge run. The road was about 2km long and on it placed 13 questions. The handler and the wolfdog should run this road in most short time and answer all of the questions about wolfdogs. We had 18 handlers and 19 wolfdogs. Some of the people on our meeting were without dogs, so they become dogs from Tawy :o)
Mia and Mona spod Ďumbiera

Jarka and Ambra Tajemný přelud

Tomáš and Foxi (mix)

David and Baltazar de Molay

Pavlína and Cassiopeia Stín vlka

Maroš and Alucard Grey Střípek snů

Robo and Barbora Tawy

Viliam and Atay Dar vlka

Alica and Anna Talla z Holštejna

Peťa and Bo Tasha,

Veronika and Baxper Jarton

Lukáš and Bref Karpatská svorka

Maja and Gaba z Oravy

Hanka and Xí od Úhoště

Palo and Esso z Kopáčkova dvora

Peťa and Angel Kira s Divokou krví

Tereza and Ebi z Kopáčkova dvora

Štefan and Gara z Oravy a Canis z Devínskej.
1.place Jarka and Ambra, 2.place Maroš and Alucard, 3.place (took the price for hir wife) Lukáš. 4.place - special price for the best time Palo and Esso.
08.07.2013
- Our third meeting in S

vätoplukovo is now over, but we had such a great time!

The competetion results, photos are comming.

A big thank you to all who helped us and who make such great atmosphere there.

Photos from friday are now online. Photos from saturday online.

01.07.2013 - News from CZ, the babies after Nero are great on the dogshows. Diarra (Gunner x Ambra) got on international dogshow in Brno Very promissing 1 and a nice judgement. Don got on a training competetion in Židlochovice the 3th place. And Dak begins with the biting :)
24.06.2013
- Photos from Mošovce, training weekend.

23.06.2013
-

Drago Nanuk

(Ambra x Gunner) got on dogshow in Benátky nad Jizernou

Very promissing 1

. Judgment: male with a good frame, nice skelet, nice head, good uperline, correct stand, scissor bite,

excelent movement. Congrats!
22.06.2013
- My todays birthday was celebrated with a wolf cake, sooo yummy! Also my present was a scooter for trainig with my wolves :) I hope for many kilometers with them.

17.06.2013
- National dogshow in Klatovy, Czech republic,

Drago Nanuk Tawy Very promissing 1

! Congrats!
10.06.2013
- Neros daughter from "D" litter Tawy

Diarra Lov

e, was on 09.06.2013 Dogshow in Lanškroun got

Very promissing 1

and a note for a great moving! Big congrats!
06.06.2013
- Its official!

Akia Tawy

X-Rays for

elbow dysplasy ED 0/0 and hip dysplasy HD 0/0!
04.06.2013
- I had realy not in plan to offer pupps from other kennels, but I have one offer from kennel z Oravy. More in "Searching home" part.
03.06.2013
-

Upload of photos from

International dogshow in Nitra

01.-02.06.2013.
29.05.2013
-

Club dogshow in Litoměřice, CZ. Don Tawy (Ambra Tajemný přelud x Gunner Malý Bysterec) VN1, BIS 1 and Denny Tawy VN 3. CONGRATS! We are so proud!!!
Today, im presenting Dan Tawy and Drago Nanuk Tawy.
26.05.2013
- The

puppies

after

my Nero -

Gunner Malý Bysterec grow realy fast and have their first succeses. I have updated new info and photos from litter "B" Leśny kamrat from Poland.

Litter "B" Leśny kamrat in Poland has beautiful colors and are realy nice and wolfy. I try to find photos of all the pupps, for now only these. Barni, Belfer, Baja and Bryza, Bemol. New photos in gallery too.
I have updated new info and photos from litter "D" Tawy from Czech republic.
On the dogshow in Czech republic did Don Tawy get the BIS 1 puppy price. Im realy happy with the owners. The other pupps did shown, that they have realy nice exterior too and have many nice dogshow results. On photos Don, Dak, Diarra Love, Denny. More photos later. New photos in gallery too.
16.05.2013
- We have a official result for dwarfism

Akia Tawy - N/N non affected

. Our Kia will have allways healthy pupps, so no dwarf will be born.
07.05.2013
- Our Kia is growing very fast. As I want to breed on her, we were on the X-rays - in Slovakia the term for brood bitches. We have made on 03.05.2013

Xrays for hip and elbow dysplasy

. Also we have taken a blood sample for Slovgen laboratory.

We are

doing a dwarfism test

. With this will Akia have all momental most discused DNA tests. We leave the sample in the laboratory, so there can be made in the future more tests.
30.04.2013
-

We have yesterday returned from

the filming of Temná noc (Dark night) film

. Our Nero was the star. We must wait for the whole result, but a small peek from filming on photos from Miki.
20.04.2013 - We have made a big - small trip with Akia to endurance run competention in Šamorín near to Dunaj river. We had some time until the dogs return from the 40km run, so we have made a few great photos of Akia.
07.04.2013
- We were on a

dogshow for American Akitas in

Lapas

, near Nitra. A small socialization trip.

05.04.2013
- Searching for home -

FRED z Oravy

, 3,5 years old male.
04.04.2013
- Dear readers and friends. I have a great news for you. In next days, there will be an update in english part of my pages. Some new texts are comming, so you can read more about this incredible breed :)
By us is the situation OK, Akia and Nero spend they time with me in woods or in the city (scaring people with wolfy look :/). The Slovakian goverment plans since few months a new law, so some breeds - also our national breeds - and also czechoslovakian wolfdog, is an risky breed, so there will be some changes in keeping them. I´m very sorry about this, because the goverment wants to solve a problem with dogs, who bite people and made a list of "risky breeds". There are pittbuls, kaukazian ovcarkas,... AND czechoslovakian wolfdog :/ All of the owners of this breeds (about 13 of them - the list is still changing), fight against this nonsence.
08.03.2013
- I do not have so many time to update my pages, but I believe, it will change soon. Unfortunately I can not go with Akia to the Hungarian dogshows, that I had on plan. She has time to win some titles in future. And

I have info about Chasa, that she is doing well and smiles everyday

. As you can see on the photo. Im sending kisses and we all are missing her a lot!
26.02.2013
-

Photos from 3 days of dogshows in Nitra.

On friday club dogshow - BOB Areas karpatská svorka. Saturday BOB Fara z Oravy and sunday BOB Imassica Parepusis Oskár Dór.
On sunday has left us Chasa, she went into Poland, hope, she will be OK there, but it was love on first sight.
18.02.2013
- We had a great weekend and a lot of things happened! First of all,

we visited kennel and rescue station for CsW Tawy in Brno, Czech republic

. Had a great puppy kisses time with 13 pupps from the 3 litters, that the kennel right now has and

there are still some free

. But

the little Nero-pupps are the best!

Short ears, light eyes, great colors!
But we visited them because we picked up our new pupp. First we wanted Brera, for her I have choosen the name, but in the end, we took Barbora Tawy. She is in co-ownership with a friend of mine. She will live in Liptov, in great nature of Slovakia. She will be our new blood hope, great combination of Cater Šedý samotář and Welcoming Wolf Eden Severu. Who knows me, knows, that I dont realy like silver colors, but this was a love on first sight for new owner and actualy, the pupps are all in silver color after the parents. We will see, how she is doing in her new home and one day will be also in our breeding plan. (left Barbora and on right Akia)
14.02.2013
- Finaly I have updated photos from a walk from january. Photos were taken in not so good light. On saturday, we will go to Tawy kennel, in Brno, Czech republic and bring home our new pupp from litter B. I take Akia with me, so she can meet again her mother :)

Diarra Tawy - Gunner Malý Bysterec and Ambra Tajemný přelud - another great pupp after our Nero.
11.02.2013
- We have recieved on friday the results of test for

degenerative myelopathy

for our wolf ladies.

Akia

is carrier, so the result is

N/DM

. That means, that

she is healthy

, but

her mate will be

only

a tested male with the result N/N

, the

pupps will be

than

also healthy

.

Chasa

has result

N/N

, so without the gene, I´m realy happy about it. The next health check will be in may/june the hip and elbow dysplasy X-rays for Akia.

08.02.2013 - I have recieved the Czechoslovakian wolfdog callendar from Czech republic and my Akia is Miss November :)
30.01.2013
-

Belfer Leśny kamrat

has a photographer as owner, so the photos look perfect :) Also

Baja

has a new home finaly and stays in Poland.

27.01.2013
-

Im parcipating with Akia on the World dogshow in Budapest, Hungary!

Females judged by Miroslav Václavík (CZ) and males + BOB Horst Kliebenstein (D)

.

Brera Tawy, 1 month
21.01.2013
- Photos of beautiful Belfer Leśny kamrat, a male after my Nero. He is great!!!!
20.01.2013
- Exactly a year ago, was a great pupp born in kennel Tawy, with other 3 girls. Akia, Ambra, Aisha Love and Anup are celebrating their first year on this world. I wish them health, patient owners and a lot of yummies, night in owners bed, great trips and fun. Kia celebrated with a duck meat and has enjoy it a lot! :)

18.01.2013
- Today I have got the chance to speak in radio about our great breed. The chat will be online from 01.02.2013 on internet pages of the local radio, I hope, there will be something "normal" for listening - but in slovak language :)

13.01.2013
- Brera grows realy fast. She is now 20 days old and changing every day.

I have a lot of new photos of B litter
Leśny kamrat from Poland after my Gunneri Malý Bysterec. The pupps are amazing!

06.01.2013 - Brera has her profile now too.
05.01.2013 - The profile of "D" litter Tawy created and also gallery. I have also added a small gallery for our new hope Brera Tawy. A new timetable is added for year 2013.
01.01.2013 - New archive created for year 2012.
Pages www.tobrok.sk are privately owned by kennel Tobrok FCI! Have nothing to do with the club of breeders CsW SR.
Contents of this site and all its components (including images, text, page branching and design) is copyrighted.
Texts that appear on this page are written according to the literature in the "web, books, others' and by me. Are subject to copyright, the copy and the publication of the source is acknowledged!
On these pages are the photographs, which the author is not me. By any such photo is a link from which way it comes, if it is referred to as the source of the Internet, although the exact author is unknown.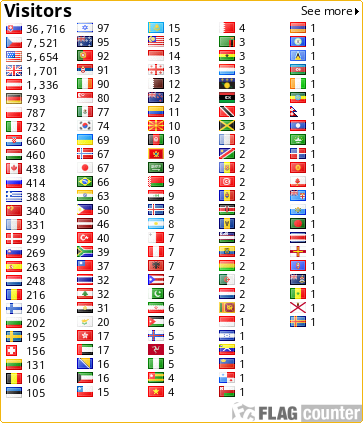 Design, texts, photos, programming of web site and owner Tobrok FCI © 2009-2020