31.12.2010 - Happy New Year to everyone!!! Thank you for visiting my site and many positive mails! Cheers!
21.12.2010 - Merry Christmas everybody from Tobrok kennel
13.12.2010 - During the holidays, I will uplad a lot of new parts of pages :)
06.12.2010 - Its st.Nicolaus day here, so Gunner recieved beside new shelter new toys. THey were killed during the first day... We were also in the city centre, Gunner was more interesting for the people than the stands and christmas tree :D
04.12.2010 - As a present did Gunner recieved a new shelter, was realy happy about it. From my friend did recieved a pillow for sleeping.
03.12.2010 - We have now a lot of snow in NItra and Gunner loves it, well, you can see it also on the videos :) Loves to run in it. Great days are comming :)
28.11.2010 - Today is Nero (Gunner Malý Bysterec) 4 years old!
Happy Bday to Grace, Glenovi a Gigxovi!
Today was also first day with snow in Nitra, Gunner got a huge raw turkey and enjoy it
....
24.11.2010 - New huge update in gallery - new photos, videos.
21.11.2010 - We visited international dogshow in Nitra.
20.11.2010 - We visited the club show in Nitra, the judgeing was a bit strange for me, but anyway, I worked as personal in the ring :)
11.11.2010 - The usper new is, I will work on the club show in Nitra, yay! We spen the bad weather outside too, but the walks are short, both I and Gunner like it more inside :)
03.11.2010 - Another female, we reservatd a puppy from did not get pregnant :/ Im so sad. But well, its nature, we will wait for another one. Thank you all for the kind emails about our pages :)
28.09.2010 - Many new updates, new textxt are on the pages now, enjoy!
17.09.2010 - Thank you all for all the visites, we beat the club bages!
08.09.2010 - Its autumn here, with fog, bad weather and I and Gunner would like to stay at couch than go outside :)
01.09.2010 - I have changed the banner, add some new features.
30.08.2010 - We are back from Czech kennel Tawy, Gunner is totaly tired. And so we do. I thank to Vojta and Lenka for theire huge help in things of training. WE went to see a Czech show, in Mladá Boleslav, also went to look on the white wolves in Brno Zoo, have many memories.
26.08.2010 - So the sad news is - Dayen is not pregnant. So we still search for a new female pupp.
23.08.2010 - During the weekiend we were at Bratislava Duodanube show, to have a look and shop a bit. We go this weekend to Czech, to visit our new friends from Tawy kennel.
15.08.2010 - We are back from summer camp in Havranovo. It was a great spent week and we have met many super people. I must say, that i realised, the counter is totaly dead and the last number i saw was 6200, which will be our starting number at the new one.
31.07.2010 - Since few days, the counter is not working. But i doupt, it will work again, so we search for a new one.
16.07.2010 - Dayen Sotis was mated to Chinook Zlatá palz
14.07.2010 - Dayenka went for mating with Chinook. Yay!
29.06.2010 - Dayen startes her heat.
27.04.2010 - The mom of our new puppy get slowly into heat and we hope for succesful mating. Our female should come from mating: Dayen Sotis (CZ) x Chinook Zlatá palz (DE), kennel from Czech republic - Střípek snů
05.04.2010 - Small change of pages design
04.04.2010 - Have a nice holidays!
27.03.2010 - Today we had a long, 5 hour walk with Ainu Tasha alias Melian.
06.01.-18.01.2010 - From today on, we are official ChS Tobrok. There is a new part about our kennel.
03.01.2010 - We go to the new year with a new look of our pages.
Pages www.tobrok.sk are privately owned by kennel Tobrok FCI! Have nothing to do with the club of breeders CsW SR.
Contents of this site and all its components (including images, text, page branching and design) is copyrighted.
Texts that appear on this page are written according to the literature in the "web, books, others' and by me. Are subject to copyright, the copy and the publication of the source is acknowledged!
On these pages are the photographs, which the author is not me. By any such photo is a link from which way it comes, if it is referred to as the source of the Internet, although the exact author is unknown.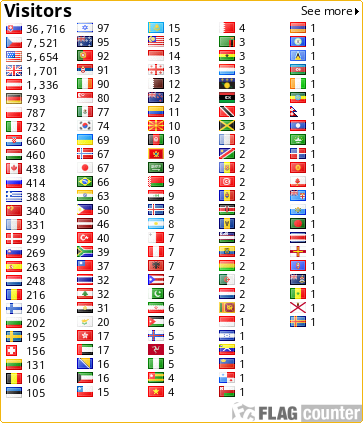 Design, texts, photos, programming of web site and owner Tobrok FCI © 2009-2020