24.12.2009 - We wish all Merry Christmas!
06.12.2009 - I love the dogshows so much, so we went there to have a look on the champions.
05.12.2009 - I await the certificate for kennel every day now. It would be a great christmas gift. Also we reservated a female in one kennel, so I hope we will have her soon by us.
28.11.2009 - We wish happy birthday to all G Malý Bysterec!!! Grace, Glen, Gigx a Gunner!!!
26.09.2009 - Gunner Malý Bysterec participated SVP 1! The endurance run for 40km. The result is "very good" and we have now another term of stud done.
03.09.2009 - We train now hard for the endurance run exam with Gunner every day. I hope we will have a lift to get there :D
29.08.2009 - Our pages have now an icon, so you can easy add them to favourites and find it by this easy.
18.08.2009 - Photos from summer camp "Trusalová" 2009
04.08.2009 - We left for the summer camp in Trusalová! 8.8.2009-16.8.2009
30.07.2009 - In gallery are now also our videos, posted on You tube.
23.07.2009 - From today is also the english part online :)
22.07.2009 - The first day of our pages online. Wellcome!!!
...notes before the pages were online...
06.06.2009 - We were on the Grandprix Nitra with Gunner to have a look on the champions.
25.04.2009 - Gunner is getting up slowly from the narcose, took it very bad, but I hope, he will be good soon. At evening, he was OK to get outside to a short walk and got some wather. Its getting to normal again.
24.04.2009 - We were by our vet MVDr. Zubrický and have done the HD and ED Xrays. It seems at the first look excellent for us. No dysplasy. Also we have chipped Gunner and have got the EU pass. After narcose, he was very bad, only slept, had no power to go by himself. Now is sleeping by my bed, hope he will get up soon.
29.03.2009 - We were today on our second show XIII. Europenian dogshow of Czechoslovakian wolfdogs, judge for males: Daiva Rimaityté, judged our Gunner with Very good. Besides us were in the class another 10 males and also Glen, Gunners brother. So with this we have done another term for stud, two dogshows, recommendet by club. Gunner does not like the shows at all, so we end the shows.
28.03.2009 - We participated on another show with Gunner - Nitracanis -CAC, judge: Gabriela Ridarčíková.
Class: intermediate
Result: Very good
Judgement: Male with good bones, good head with a bit round eyes, good color, bit loose in back, good chest, geat angulation
14.03.2009 - We were on another meeting of Friends of Czechoslovakian wolfdog in Nitra, there were our old friends, but a lot of new ones did come too!!!
07.03.2009 - In Nitra was a micro meeting of CsW and we were there too. There was Ainu Tasha, who is living in Nitra.
10.02.2009 - I was in kennel Tasha to visit the puppies. There were two puppies born Ainu and Arien. Sire Amor Gabčov dvor and dam Grace Malý Bysterec. I woul realy like to take Arien to us, but I cant. Ainu will live in Nitra, by our friend.
02.11.2008 - We were on the club show of CsW in Nitra, judge: OSkár Dóra, but did not participated.
18.10.2008 - We have organised the first meeting of friends of Czechoslovakian wolfdogs in Nitra! On plan was a trip to Zobor and than a small dinner in centre of Nitra.
26.-28.09.2008 - We were on the meeting of Friends of Czechoslovakian wolfdog in Orava and by the breeders of our Gunner - Medvedcký family. We knew eachother from summercamp and was a great time. The trip to mountains was bad idea, It was hard for me, Im not tourist, but anyway, great time :)
26.08.2008 - We met a small trip to mountain abouve Nitra, called Zobor with my brother and his son.
09.08.2008 - Our Nero absolved another term of stud - youth presentation with result - very promissing! I was in stress, the whole day a hard rain, but we manage it! The judge Soňa Bognárová gived him a judgement: Male in age of 18 months, full dentition, bite scissors, both testicles, bright head, light eye color, bit loose corners of mouth, short ear, good shape, tail of recomendet lenght, light movement.
03.-10.08.2008 - We were on our first summer camp in Hronec. It was amazing! I met so many people. And also, i did learn many about the breed. The people we met her will be our friends for future. We plan more actions together.
13.07.2008 - Today we had in Galanta meeting of "G" litter Malý Bysterec - There was Grace, Glen and we. It was a great day, but Glen and Gunner had a problem with themselves. After separation, they did not liked themselves and must have muzzles. But Im happy, tha we are friends with the owners of Glen and Grace.
07.06.2008 - Our first dog show! For me and for Gunner too. GrandPrix Slovakia, Nitra. Judge: Ridarčíková Gabriela (SVK). Our Gunner got Very good 3 out of 3 dogs. We are happy, was our first time :) I felt great in the ring, althought Im bit sad about the result. But it seem, the shows will be my favourite. Gunner was about it not so realy happy.
03.05.2008 - Today is the great day!!! I go to get my first real CsW, Gunner Malý Bysterec, who lives in Martin, he will stay the first weekend by our friend Frederika in Galanta. I realy dont know, how it happened everything. From day to day was here the decision and Im now owner of CsW! The owners of Gunner gived him to me for free, for what I thank them from deep of my heart. Also a big thank you goes to Frederika, who helped with organising the whole action and will keep Gunner by herself until my kennel is ready. It was an incredible day, our first meeting from eyes to eyes will be rememberd to end of my life. All 3 dogs stay at the entrance and I was impressed, how huge they are. For adoption is now one male, Glen, who will be probably adopted by Ján, friend of Frederika, living also in Galanta. Our trip home was succesful and safe. Photos from the trip here. (photo 1: Flok, Glen, Gunner; photo 2: Gunner; photo 3: Flok, Glen, Gunner.)
05.04.2008 - My first csw action, thank to Ondrej Vavro, I have got the chance to wisit the endurance run. On this exam, i get know Frederika, owner of Grace Malý Bysterec and also many other great people! My wish to have a "wolf" is now bigger! The run for 40km is interesting exam of the endurance of wolfdogs. Im curious, if I can manage it one day :) Besides the terrible cold, was a great action. Galery on wolfdog.
Pages www.tobrok.sk are privately owned by kennel Tobrok FCI! Have nothing to do with the club of breeders CsW SR.
Contents of this site and all its components (including images, text, page branching and design) is copyrighted.
Texts that appear on this page are written according to the literature in the "web, books, others' and by me. Are subject to copyright, the copy and the publication of the source is acknowledged!
On these pages are the photographs, which the author is not me. By any such photo is a link from which way it comes, if it is referred to as the source of the Internet, although the exact author is unknown.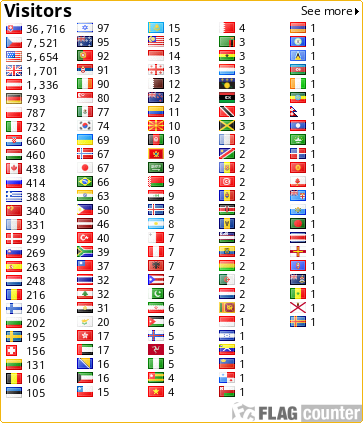 Design, texts, photos, programming of web site and owner Tobrok FCI © 2009-2020